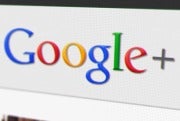 The time people spend on Google+ is declining as well as traffic to the site, if we are to believe the latest third-party usage numbers on the nascent social network. Accurate or not, for me the statistics ring true as I examine my own arc of interest in Google+.
First off, it's way too soon to declare the death of Google+. The usage numbers released by Hitwise come with some big asterisks marks, as my colleague Jared Newman points out. But at least five features have lost their luster since I joined. Here they are:
Circles – I rarely add more people to my Circles. Not because I've got too many folks circled already, but because I've found the process to be one of the more buggy features in Google+. I've noticed that if I try adding from the list of suggested friends, I can only add a few at a time without having to log back in and out. There's been other bugs that may be on my end, but almost surely have something to do with the field test. Either way, with so many social networks out there, it's hard to justify dedicating the time to something that doesn't work smoothly.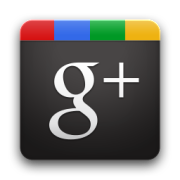 Hangouts – So far, Hangouts have made the most sense for me for work situations, but since there's already more practical means in place for business communications that don't involve ten coworkers watching me type, that hasn't happened much. Due in large part to the demographics of the field test, not many friends or family are plugged into the service yet, so I haven't tried a family reunion in a Hangout either. That's probably for the best, because Hangouts are a huge bandwidth suck and I have data caps to worry about.
Huddles – Group text messaging seems like something that I should love to use often. Then I realized that the conversation on all my huddles seemed to center around how cool Huddles are, while the real important business and communication of the moment with the exact same people was still happening on e-mail. While Huddles may be prettier, the "CC:" field dies hard.
Sparks – Another idea that seems to have potential, but Google has yet to dedicate much attention to. The algorithm used to deliver content on whatever your interests are is less powerful than the search function in Windows XP. I search for "technology" and just get a sampling of postings with the word technology in the headline. In other words, unless your interests are super-specific, like Jell-O molds, it's best to stick with Google News.
Invites – I know it's sour grapes, but I stopped using invites after Google started randomly closing and opening the invite window. I know things are a little more predictable now, but I don't have enough friendships to risk losing them over another "Hey, that Google+ invite you sent me didn't work" conversation.