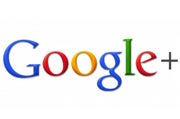 If you've gotten an invite to Google's new social networking service, Google+, but you're having trouble keeping up with all of the latest developments, Google understands–which is why they've created a new "What's New in Google+" page in the Google+ help center.
Google+ has been updated at a furious pace–at least, by Google's standards. In the past, Google has let its newly introduced services such as Google Wave and Google Buzz go weeks–or even months–without any major tweaks. Google+, on the other hand, has seen multiple revisions, mostly based on user feedback, since the service launched a month ago. Looks like Google's really trying to get it right, this time.
Still, while the multiple updates to the service is impressive, it makes for a pretty slow-moving blog. The "exciting" update currently at the top of Google's "What's New in Google+" page consists of tweaking the +1 button to make it load faster for webmasters. Most of the older posts cover material savvy Google+ users are probably aware of, such as the change in Google+'s naming policy.
Google+ does manage to spice up its "What's New" page with videos–so you can hear directly from programmers and staff members at Google about the new services and updates coming to Google+ users.
We heard earlier this week that Google+ users are beginning to engage less with the service, so it's probably a good move on Google's part to keep users informed and thus involved. Still, it's hard to ignore the fact that many of the updates are for services that are still in the pipeline, such as the all-important business profiles.