Twitter has announced its first crowd-sourced translations, adding Dutch and Indonesian to the mix. For those of you keeping count, this means Twitter now officially exists in 11 different languages.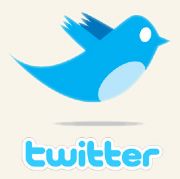 Dutch and Indonesian are the first languages to be translated using Twitter's translation center, which was introduced this year. The translation center asks Twitter users — all volunteers — to help translate Twitter's interface into various languages. Once the basic support pages are translated, a select group of the "most active" translators are invited to work with Twitter to "maintain localized versions of the service."
Twitter boasts that its translation center has 200,000 translators, and that the localization process for Dutch and Indonesian took just one month from the first call for involvement to its announcement. The next languages Twitter plans to translate are Filipino and Malay.
If you happen to speak one of these languages and you'd like to help Twitter out, go to Twitter's translation center page and sign in with your Twitter account. After a few legal notes (your work is voluntary, and if you see anything that's supposed to be kept under wraps…keep it under wraps, Twitter owns your work, etc.), you'll be able to pick a language (at the moment, translators can only pick one language) and start translating.
Follow Sarah on Twitter (@geeklil) or on Facebook