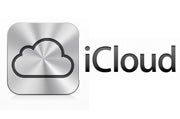 With Apple revealing iCloud price details along with the beta version of iCloud.com, now seems like a good time to explain what the service is to anyone who missed Apple's announcement in June.
iCloud basics
iCloud does not replace local storage on iPhones, iPads and iPod Touches. What it does is keep your data in sync between any Apple device or PC that you own. For example, if you're writing a document in Pages on an iPad, that document will automatically be available for editing on your iPhone or a PC, with no need to transfer files by e-mail or USB.
iCloud also remembers your device's settings, apps, home screen layouts, ring tones and text messages, so all of that information is available if you upgrade or replace your iPhone or iPad. Think of it like the backup function in iTunes, but through the Internet instead.
Which apps use iCloud?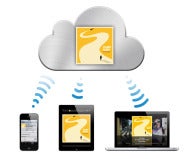 Apple's iWork productivity software — Pages, Numbers and Keynote — can sync documents through iCloud. Contacts, Calendar and Mail will also be updated automatically across multiple devices. A new service called Photo Stream allows you to download your 1,000 most recent photos to a computer or other iOS device for 30 days. You can also store a device's entire camera roll in iCloud for longer.
Third-party apps will be able to use iCloud as well. Rovio, for instance, could make Angry Birds data available across devices so your iPhone and iPad will show the same progress through the game. It's up to developers to implement these kinds of features.
What's included for free, and what costs extra?
Apple will provide 5 GB of iCloud storage for free, but iTunes music, apps, books and Photo Stream don't count against that total. iCloud storage is consumed by documents, mail, app data, your full camera roll, settings and other device information. Additional storage costs $20 per year for 10 GB, $40 per year for 20 GB and $100 per year for 50 GB.
Apple suggests that 5 GB of storage should suffice, but that depends largely on whether you're storing lots of photos and videos on your Camera Roll, and how much app data you're backing up. The former should be easy to determine — you can already see in iTunes how much data is used by photos and video — but the latter will be harder to pin down until we see how many developers adopt the service.
Who is this for?
People who own multiple iOS devices will get the most out of iCloud, because it saves the hassle of manually transferring data between iPhones, iPads and so on. Owners of a single Apple device may still appreciate iCloud's automatic backup function, which makes replacing hardware easier.
iTunes is separate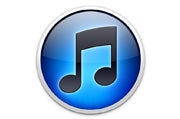 One possible point of confusion with iCloud is how iTunes purchases factor into the service. When you buy music from iTunes, it can be automatically synced to all of your iOS devices, and it won't count against your free storage. A paid service called iTunes Match is completely separate from iCloud, and syncs any music you haven't purchased from iTunes for $25 per year.
When will this be available?
iCloud arrives this fall, alongside iOS 5.
Follow Jared on Facebook and Twitter for even more tech news and commentary.