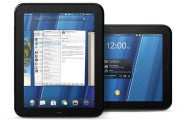 The HP TouchPad and Android-powered tablets are barely making a dent in the stellar sales of the Apple iPad. The numbers are so bad that iPad rivals are starting to slash the prices of their devices, with HP offering a $50 "instant rebate" on its TouchPad tablet.
HP is now selling both versions of the TouchPad for $50 less, priced at $450 for the 16GB model, and at $550 for the 32GB variant until September. The price cut comes after mixed reviews to HP's first WebOS tablet, which was met with skepticism from reviewers because of buggy software (update available now) and hardware resembling last year's (chunkier) iPad. The HP TouchPad went on sale little under a month ago, and the price cut indicates sales are not going well at all.
iPad rivals need to get pricing right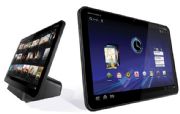 News that Android tablets aren't selling either is hardly shocking. Several months into its launch, Motorola's Xoom tablet has shipped (not sold to customers) just 450,000 tablets, while Samsung is so embarrassed that it stopped sharing tablet sales numbers altogether, according to TechCrunch.
To put in context how weak Android tablet sales are compared to the iPad, estimated figures show that the total Android Tablet market is somewhere at 1.17 million tablets, which is not even 5 percent of Apple's iPad sales. My PCWorld colleague David Daw explains that numbers are "even more depressing" when you consider that there are several Android tablet manufactures that share the total number of tablets sold.
What could save the day for Android tablets is if manufacturers manage to get the pricing right, and undercut iPad pricing significantly. A July study from Retrevo found that almost half of prospective tablet buyers would consider an Android tablet if it would cost less than $300. Some 30 percent of those surveyed were willing to consider an Android-based iPad alternative if it cost less than $400.
However, Android tablet manufacturers have had a hard time matching the iPad starting price, let alone undercutting it (without selling a monthly data contract tied to the tablet, such as Samsung Galaxy Tab 10.1). The best example of this issue is the Motorola Xoom, which at launch cost significantly more than the iPad, besides the fact the software and hardware on the tablet were deemed half-baked.
Amazon to the rescue?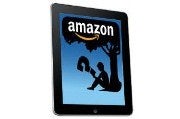 Android's best chance to give the iPad a run for its money seems to be the rumored Amazon tablet, expected in September at an entry-level price (read less expensive than the iPad) with a dual-core processor and a second, premium tablet with a quad-core processor.
Amazon can put up a good fight if it incorporates its digital stores for e-books movies, music and Android apps, coupled with the extensive customer base the site has online. Consumers seem to have the same opinion, too, with the Retrevo study suggesting 55 percent of potential tablet buyers put Amazon at the top of their list.
Follow Daniel Ionescu and Today @ PCWorld on Twitter