Intuit announced Brainstorm today, new collaborative software meant to harness all those good ideas your employees have, but rarely have the opportunity to act on.
Intuit employees Tad Milbourn and Vlad Magdalin created Brainstorm as an internal tool during the company's free time, when engineers are encouraged to work on pet projects. After launching Brainstorm internally, participation jumped 500 percent and ideas created jumped 1000 percent, according to Milbourn. The company reported that its business grew by a factor of six and that the amount of time it took to deliver a product to market sped up by 60 percent.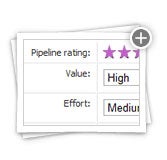 Brainstorm allows employees to share, rate, and comment on ideas. Managers can also set up campaigns and track ideas for particular business challenges. Brainstorm does this by organizing the process into three categories:
1. Ideas: Anyone within the given company can submit an ideas or add their thoughts to existing ideas.
2. Challenges: Business owners or managers can submit calls to action through the "Challenges" tab. Then others in the firm can respond with potential solutions to the given challenge.
3. PipeLines: This section allows decision makers to organize and rank ideas throughout the entire platform.
Coworkers can rate and comment on ideas posted anywhere on the site, but ideas also serve as linear workflows, so managers can take a concept from inception to implementation.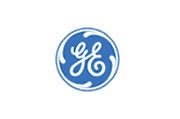 VentureBeat's Devindra Hardawar reported that GE has already been using the software for a couple of months, and that it has had a "major impact," including to help drive rapid prototyping.
Can Brainstorm have such positive effects on your business? Well, that depends on several factors.
Size
How big is your company? Is it structurally impossible to expect everyone to collaborate and feel comfortable doing it? If so, something like Brainstorm might make a huge difference.
Culture
Regardless of size, many firms simply haven't been able to foster an open, collaborative environment. If this is the case, a collaborative application might do wonders in nudging the firm to a more open, collaborative culture.
Type of work
A manufacturing company is perhaps more likely to have a more rigid company structure than a small creative firm–though both companies could benefit from a platform for solving internal problems. If your company is one where collaboration isn't generally talked about as a need, then a service like Brainstorm might be just the ticket.
Other tools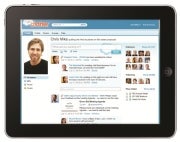 Of course there are other collaborative software offerings, such as Salesforce Chatter or Kindling. You can also use free tools such as Google Docs, or create a circle on Google+ to manage your internal collaboration. What tools work best and what makes sense to pay for will depend on your needs, of course. But if you're not currently offering any option for collaboration, start experimenting and find something that works for you.
Intuit is currently offering a free one month trial of Brainstorm. After that, the service costs $5 per person, with a $500 monthly minimum. It's disappointing to see such a high minimum monthly payment, which will price Brainstorm out of reach for a lot of small businesses. I've already read a half-dozen complaints online about the high premium, so perhaps Intuit will scrap the minimum, or at least lower it.
Ilie Mitaru is a culture and business journalist and an occasional entrepreneur. He is the founder of an alternative business magazine, Stake, set to launch this fall. Follow him @iliemit.