An explosion in mobile malware in the first half of 2011 has exponentially increased the chance of an Android device getting infected, according to one study. Unfortunately for Android users, another study shows that they are the least aware of security concerns and least prepared to protect their smartphone or tablet from malware.
Can your Android device get compromised by malware? Nearly a third of Android respondents to the Retrevo.com Gadgetology Report survey were unsure. Actually, it was 27 percent, which is lower than the number of iPhone users (30 percent) that didn't know if malware is possible. However, Android lags iPhone (32 percent compared to 36 percent for the iPhone) when it comes to being aware that there is a malware threat.
Four out of ten Android users responded that they have not done anything to prevent someone from misusing the data on their smartphone. Combine that with the fact that less than half of Android users lock their device with a password and that only two out of ten have any other security measures in place, and you have a recipe for a successful mobile malware attack.
To be fair, the Gadgetology Survey also considers iPhone and BlackBerry, and in many cases the results for those platforms are not significantly better than Android. There is a stark difference, though, in the underlying security of the various mobile ecosystems.
Apple has much tighter control over iOS apps, and the Apple App Store. The "walled garden" approach makes it much more difficult for rogue, or malicious apps to slip through the cracks to get distributed to iOS devices. Unless an iOS device is jailbroken and users are out surfing unsanctioned app stores, there is little chance of a malicious iOS app.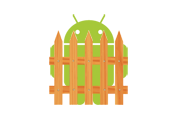 The Gadgetology Report explains, "The open sourced-based Android phones are much more susceptible to malware however it appears that fewer Android owners are aware of this. The fact that there has been no sensational widespread attack on any smartphone platform is probably a factor in keeping phone owners unaware of potential danger but with many phone owners saying they "don't know" if their phones can get a virus or malware says that some education may be in order."
It definitely seems like the attackers are ahead of the curve in figuring out that smartphones and tablets are just little computers–little computers that contain gigabytes of sensitive data, are wirelessly networked, and often left completely unprotected. Awareness needs to be raised among smartphone and tablet owners to combat the threat.
The Gadgetology Report is an ongoing study of people and electronics from Retrevo.com. The data for this report is from a study conducted for Retrevo by an independent panel in June of 2011. There were over 1,000 respondents representing diverse gender, age, income, and geographic location.