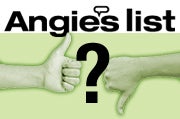 By now you've probably encountered an ad for Angie's List, the website that lets consumers view ratings and reviews of businesses and service professionals in their area.
Angie's List ads are everywhere, including on television, radio, websites, and billboards. And although the ads make the site sound appealing, they sometimes hide one crucial point: Angie's List has a yearly $29 base subscription.
Finding a new doctor, or perhaps a team of contractors to help with major home renovations, can be daunting without the help of personal recommendations. Even so, we wondered whether this interactive Yellow Pages-like service is worth shelling out a monthly or yearly fee to use. Is it necessary to pay for such services listings, or can you find the same or better information elsewhere for no cost at all?
To learn more about the mysterious Angie, we spoke to an Angie's List representative, interviewed Angie's List subscribers, and tried the service firsthand. We also looked at two key competitors in the world of online contractor lists: Service Magic and Yelp, both of which are free for customers to access.
So, who is Angie, and is she the best game in town? Let's find out.
What Is Angie's List–and Who Is Angie?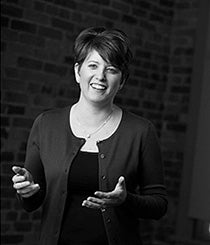 Angie's List is a service listing and review site that offers user-based rankings and reviews of service professionals in local areas. Angie Hicks launched the company in 1995 after a friend moved to Columbus, Ohio, and had a difficult time finding reliable contractors. The list originally had 1000 members in Columbus, but it has since expanded to cover most major U.S. metropolitan areas.
The price of admission to Angie's List is reasonable: Plans start at $3.25 per month for one list (either Angie's List or the newer Angie's Health & Wellness listings) plus a $5 startup fee, or you may choose a yearly plan that waives the fee. Paying for the $29 yearly subscription also gives you a 26 percent discount, as opposed to paying the month-to-month amount over 12 months.
When you sign up for Angie's List, you designate your hometown, and you instantly see the list for your community. The fee includes access to more than 500 service categories (from housecleaners to handymen to gardeners to child-care providers), the professionals, their user reviews, Angie's List customer service, and several other resources on the site.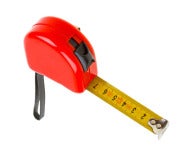 The site showcases customer reviews and letter grades ("A" being the highest and "F" the lowest) for each professional on the list. An Angie's List member can search for a professional by category or by name, and then can read reviews and rankings written by other Angie's List members who have hired that contractor in the past.
Its roughly 1 million members, who post about 40,000 reports each month, generally seem satisfied. The Better Business Bureau gives Angie's List an A+ overall ranking, and the service is BBB accredited. That means the service pays a fee for accreditation review, as well as for support of BBB services to the public.
Customer feedback has been positive in general. Former Angie's List subscriber Gene Heller of San Francisco was pleased with his membership. He discovered a reliable auto-repair service through the site roughly three years ago, and still uses that repair shop to this day. Heller found Angie's List to be more reliable than free sites such as Yelp, and says Angie's List is worth the money if you're in great need of a home contractor, a good fix-it shop, or health services.
"I would flat out trust it more than Yelp," Heller says. "It is too easy to game Yelp, too easy to filter out negative reviews. Angie's List, as far as I can tell, is immune to all of that."
Membership Benefits
Angie's List members reap some benefits for their bucks. Angie's List ads stress one concept over and over again: accountability. Cheryl Reed, director of communications for Angie's List, is quick to address this subject.
"Angie's List puts a huge emphasis on accountability," Reed says. "We oversee [the review process] by both technology and user review, and we provide ways for consumers and companies to talk about issues they might have."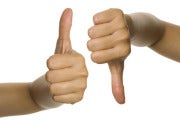 Reviews are never anonymous, and Angie's List takes precautions to prevent service companies from manipulating their ratings–for example, a company cannot review itself, nor can a company remove a review or listing. Additionally, members can report on a specific company or professional only once every six months, and they must confirm that they are not affiliated with the business. Angie's List hopes that these measures help keep the review process fair and exclusive to members.
Secondly, the reviews on Angie's List are in-depth, organized, and to the point. Users rate a service based on price, quality, responsiveness, punctuality, and professionalism, and then assign an overall letter grade. Customers also write a personalized account to provide more feedback.
If a customer has a bad experience with a recommended service professional, Reed says that the company's complaint-resolution team works with the service pro and the customer to resolve the issue–sometimes by arranging for the contractor to fix whatever went wrong in the first place.
"We always go to bat for our members if they ask for help," Reed explains, "and we have pretty good luck, since many companies are savvy enough to understand the power of a negative review."
Next: Drawbacks of Angie's List; Angie's Competitors
Drawbacks of Using Angie's List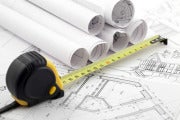 Of course, the Angie's List model isn't perfect. For starters, Angie's List focuses on finding professionals in your immediate community. That one-community approach won't exactly work if you, say, live in Milwaukee but own a Denver vacation home that needs repair, or if you want to hire a maid service for an out-of-town family member. Customers must add an extra location to their membership profile to gain access to the list for that city, and doing so jacks up the price by $10, $15, or $20, depending on the city and the size of the market. Plus, the add-a-city option is available strictly as an annual membership–even if your main membership is month-to-month, you can pay for your added city only through a yearly subscription.
Another thing to consider is that consumers cannot try out Angie's List before purchasing a membership. Garrett Coulter joined Angie's List Health & Wellness to find a new dentist, but he discovered that only 2 out of 40 dentist listings in his district had actual user reviews.
"It would be better if users could search reviews to see who has been reviewed without seeing the review itself before … paying for the service when there is no value for that user," Coulter wrote in an Angie's List message board thread.
(To be fair, an Angie's List moderator responded directly to Coulter's complaint in the forum, and explained that consumers can call customer service to inquire about the amount of listings for a given area before purchasing a membership.)
Other customers are skeptical when it comes to the validity of the reviews on the site. It is an Angie's List policy, however, to issue at minimum a one-year suspension if a company is found to be providing the site with fraudulent information.
Competition From Free Service Listings
Angie's List has a bevy of competitors, but two seem to offer a similar product without the cost.

One of these sites, Service Magic, has a system that matches professionals and customers based on the assignment. Customers describe their project and answer a few questions, and then Service Magic presents three or four quotes from different contractors best suited for the project. The quotes are free, but beware: Users have reported floods of calls and email messages from their matches, all vying for their business. Customers can write a review and post it on Service Magic once the project wraps up.
The company says that each professional on the site has gone through a background check, in which Service Magic searches for criminal records, bankruptcy issues, bad reviews, sex offenses, and cases of malpractice. If the contractor fails in one of those categories, then it will not be featured on the Service Magic site. More than 7000 service companies were turned down in 2010 due to their failure to pass the general background check, according to Brooke Gabbert, director of public relations and social media for Service Magic.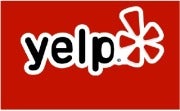 Another big Angie's List competitor is Yelp, the popular site where users can post reviews on anything–restaurants, clothing stores, car dealerships, and home service professionals alike.
Unlike Angie's List, Yelp is completely free. Users must create a profile before posting a review, but at no cost. Reading reviews is also free, and consumers do not have to set up a profile to read reviews. Customers rank businesses, and assign the companies a star rating from 1 (the worst) to 5 (the best). Currently Yelp boasts more than 20 million user reviews.
For business owners, offering their Yelp clients a special deal or discount is a popular tactic–so popular that business owners are now doing the same on Angie's List. You'll frequently see the same professionals listed on Yelp and on Angie's List, offering deals in both places.
Because using Yelp is free, business owners and employees can easily create fake profiles to boost their reviews. Yelp tries to prevent such behavior through the site's review filter, which is designed to spot fake or suspicious reviews. Nevertheless, you should use your own "filter" in deciding whether to trust a Yelp reviewer's stated opinion.
Which Is Better: Paid or Free?
Wondering which of the three sites might be best for you? Here's how they boil down.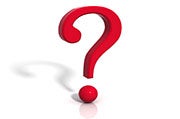 Angie's List offers a one-stop shop for finding service professionals in your immediate area, and does so in a structured, organized way. If you're looking to hire a team of professionals in different areas of expertise, a subscription service like Angie's List could save you time and give you the resources and feedback you need. Plus, Angie's List provides extensive customer service and feedback.
Service Magic requires no membership fee, but users are limited to the three or four matches that the site supplies. Customers can then compare quotes among the provided matches and choose the one that's best for the job at hand. Service Magic is ideal for anyone with a single specific project in mind; you avoid paying for a membership that you'll use only once.
Yelp allows you to read and post reviews for free–but since the site is entirely run by consumers, the listed companies don't pass through any sort of investigative background check. The arrangement also makes it easy for companies to create multiple accounts and boost their own ratings. Still, businesses listed on the site frequently offer coupons and discounts for their Yelp customers, and you can often get a whole community's opinion on a service provider if the listing has enough comments.
The Final Answer
These services–fee-based and free–appeal to different customers and needs. Although none of them have the perfect system for finding service professionals, the quality of customer service from Angie's List justifies the cost if you're looking to complete a big project or multiple projects, or if you just want the extra protections the site provides.
Of course, no matter which listing site you end up choosing, thoroughly conducting your own research on a business you expect to use will save you a lot of trouble in the long run.
You May Also Enjoy:
How to Deal With Yelp Disasters
Cornell Software Learns How to Spot Fake Online Reviews