This week's war of words over software patents and Android has seen both Microsoft and Google get off some pretty good shots about Android and software patents. No matter who's really right here though, one thing's for certain: We're bored.
What Google thought was a shocking accusation of corporate skullduggery came off more like a little kid angry that his big brother had picked on him. Then Microsoft made matters worse with accusations of its own that seemed to boil down to nothing more than a childish "I know you are, but what am I?"
Tragically, this is far from the first time these two tech giants have gotten into a match of "he started it." Join us on a tour of Microsoft and Google's long history of he said/she said scrapes. We'll look back on five of the weirdest slapfests they've ever engaged in.
The Battle of Yahoo: 2008-2009
Of all the companies Google and Microsoft could have warred over, Yahoo seems like a strange choice. And yet, that's exactly what happened. First, Google was a little too happy about the death of a proposed buyout of Yahoo by Microsoft in 2008. Then Redmond campaigned hard to kill a deal between Yahoo and Google in 2009. Later that year, Microsoft finally managed to buy out Yahoo for Bing, a search engine that still costs the company millions of dollars a year as it tries to use Bing to beat Google. Great work, guys.
Bing Bang Boom: 2011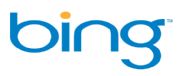 Of course that was just the start of the Bing drama between these two companies. According to a Google post earlier this year, Microsoft's Bing stole its search results. Microsoft denied the claim and then Google posted a response to the denial, and the fight began in earnest.
The truth, as usual, seemed to be somewhere in between. Bing does seem to be influenced by Google's public results in a roundabout way, but the search engine isn't stealing Google's results directly. Instead, Microsoft says the Google results come from tracking user data when a Bing searcher has ALSO used Google. Google does appear to have some reason to be upset but taking Microsoft to task over it, and so publicly, seemed pretty childish. The whole thing would have made Microsoft look pretty good by default–if Redmond could keep from sinking to Google's level in so many other situations.
The E-Mail Wars: 2011
Just this month, Microsoft struck a new low blow with a video entitled "The GMailman." The video criticizes Google for "reading" your emails for its contextual ads and features a literal GMailman who goes through your correspondence. Since Microsoft didn't officially release the video (Redmond's word on if the video is actually a Microsoft production was a terse "no comment.") the best place to watch it is, ironically, on Google's YouTube. Take a look:
While the Microsoft video may seem like an unnecessary provocation, it was probably released in response to Google's own recent video efforts to discredit Hotmail and get anyone on earth that hasn't seen the gMail light to switch camps. While Google did at least release its video officially, company officials made a few below-the-belt attacks of their own. The video calls Hotmail "embarrassingly out of date" and compares it to the floppy disk and the hair scrunchy. Of course ,depending on who you ask, that might be an apt comparison.
Secure Reputations: 2006 to 2011
Michal Zalewski is a well-known white hat hacker who has published information about security flaws in IE as far back as 2006. Zalewski's security advisories are almost always accurate, and they often seem to catch Microsoft and Mozilla off guard. Naturally Microsoft has pushed back against Zalewski's claims a lot over the years, and it has publicly stated on more than one occasion that Zalewski's release of this information to the public where hackers can access it makes IE users less safe.
Microsoft seemed happy to fight him but Google had another idea: It hired the guy. Zalewski is now a full-fledged Google engineer, and he still was publishing security vulnerabilities as recently as this January. Microsoft, naturally, enjoys Zalewski's security advice even less now that it's coming from an employee of one of its biggest competitors.
This year's IE security exploit released on January 1st turned into a full-on he said/she said war between Zalewski and IE's security team because, naturally, the most important thing after a security exploit is discovered is to make sure everybody knows it was your competitor's fault.
Patently Absurd: 2011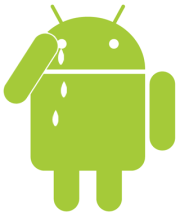 Of course we can't leave without one last mention of the pair's latest and greatest battle. Google lawyer David Drummond claimed that Microsoft is determined to destroy the Android platform using needless lawsuits over "bogus patents."
Even though the Google patent dispute already made the company look bad, Microsoft, naturally, had to tell everyone its own side of the story.
In just two days this month, Microsoft and Google fired back and forth on the issue of software patents multiple times. An already boring issue quickly morphed into an argument about the minutia of both company's patent histories. The whole thing would make even the most enthusiastic lawyer take a cat-nap.
The only way it could get more ridiculous is if Microsoft challenged the search giant's recent patent on "Google Doodles." Who knows though, maybe that's the next step in the long ridiculous war between these two companies?
What's your favorite petty squable between these two tech giants? Let us know on Twitter or Facebook or in the Comments below.