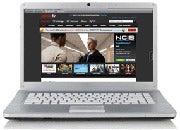 Families that can't afford to pay from $30 per month for Comcast's Internet access services now have a less expensive alternative. The cable provider launched a new plan dubbed Internet Essentials, which will cost low-income families only $10 per month for Web access.
The new service is part of Comcast's bid to comply with regulators who required the company to help poor families connect to the Internet in exchange for approval of the acquisition of NBC Universal.
The low-cost connection will feature a paltry 1.5 Mbps download speed, and up to 384 Kbps upload, Comcast said, and the option will be available in the 39 states the cable provider currently serves. Comcast won't charge for the activation costs or equipment rental fees either, and the company guaranteed no price increases on the $10 monthly fee.
Who is Eligible
Families have to meet four different criteria in order to benefit from Comcast's Internet Essentials. One of the children has to be enrolled in the National School Lunch Program; families have to be in one of the 39 states Comcast serves; they can't have had Internet service from the company 90 days prior to joining the program; and can't have any overdue Comcast bills or unreturned equipment. Once enrolled, Comcast also offers vouchers towards a budget computer worth $150.
The new Comcast scheme for low-income families is expected to begin in September at the start of the 2011–2012 school year, and the initial concept is to keep families enrolled for three years. The Miami Herald estimates that a family of four making $29,055 a year would qualify for the deal. About 60 percent of the 300,000-plus students in Miami-Dade County Public Schools would qualify.
Follow Daniel Ionescu and Today @ PCWorld on Twitter