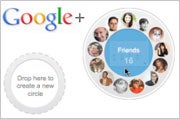 Google released an updated version of its Google+ iOS app Monday–a version which added iPad support for the nascent social network.
The newest version of the Google+ app is the latest in a string of updates for the service that has kept up since Google+ launched at the end of June. These constant updates have perhaps helped Google+'s growth–the service is barely a month old, and it already has over 25 million users.
In addition to iPad support and a few bug fixes, the new version of the app also has a few updates for iOS users in general. Notably, the update brings new features to "huddles"–the service's free mobile chat feature. In the updated version of the app, users can hide huddles, set permissions for who can and cannot start a huddle with you, and launch new huddles from within a profile page.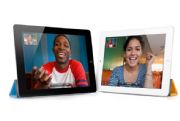 Google+ suffered some criticism when it first launched for its lack of an iOS app. The company promised that it had already submitted the app to Apple for approval however and the initial iPhone app for Google+ launched in mid-July. Google+ quickly rocketed to the top of the Apple Store's top free apps list. Now Google has added support for the iPad and the iPod touch with a new version of the software.
Though Google has been constantly updating its new social network, the service still lacks some features. For example, the new iOS app doesn't support Google+'s hangouts video-chat feature, and Google+ still hasn't added business accounts. Google+'s growth so far has been impressive, but it still has a long way to go to catch up with Facebook's 750 million users.