Can Google+ attract enough users in a year to become more popular in the US than either Twitter or LinkedIn? A new Bloomberg-YouGov survey says yes.
The online survey of 1,003 US adults interviewed from July 29 to August 2, 2011 suggests Google+ is following in Facebook's footsteps.
"Google+ is tracing a path similar to Facebook's initial growth – building excitement in a core group of early adopters. For Facebook, it was college students. For Google+, that path is young, educated, single men who are heavy internet users," said Michael Nardis, head of YouGov Investment Products, in a statement.
Some 13 percent of adult Internet users in the US have already joined Google+, and another 9 percent plan to sign up within 12 months:

And 16 million US online adults plan to join Google+ in the next year, according to the Bloomberg-YouGov survey. If this holds true, Google+ is positioned to surpass Twitter, LinkedIn, and MySpace in US membership.
The social network's early adopters are a "highly engaged" bunch, mostly young, male, and educated. Forty-five percent of Google+ users say they read content at least once a day–only Facebook's 63-percent rate is higher.

Just under half (46 percent) of Google+ users post content–including status updates, links, and so on–at least once a week. That estimate is similar to Twitter's 42 percent.
Reality Check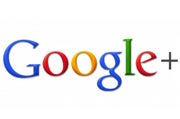 The survey isn't all sunshine and lollipops for Google+, however. Nearly a third of early adopters have either abandoned their accounts already, or haven't yet created any content for them. (Include me in the latter category.)
So what does it all mean? While the early-adopter numbers are encouraging for Google, the high abandonment rate is cause for concern too. Once the novelty of Google+ wears off, will the young, tech-savvy males stick around, or will they return to Facebook and Twitter?
And will these early adopters successfully persuade their friends, family and colleagues–many of whom may already be suffering from some degree of social networking ennui–to pack up their contacts, photos, and bon mots and migrate to Google+?
As Search Engine Land's Greg Sterling points out, the Bloomberg-YouGov survey is, well, just a survey: "Very often attitudes expressed in surveys are quite different than behavior turns out to be," he writes. Quite true indeed.
Contact Jeff Bertolucci via Twitter (@jbertolucci ) or at jbertolucci.blogspot.com .