In anticipation of the fall release of iCloud, Apple this week set icloud.com live for developers. iCloud represents a revamped version of Apple's existing Mail, Contacts, and Calendar, and integrates the document sharing features of iWork.com.
With 5GB of space, the service is free. Upgrade packages are priced at $20 for an additional 10GB (15GB total) per year, $40 for an additional 20GB and $100 for an additional 50GB (55 GB total) per year.
The majority of reviews and discussion online have focused on the consumer user experience of the service. However, iCloud can be used for small businesses. Here are three reasons to consider it when it debuts.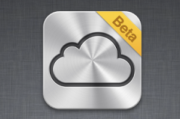 1. Increased Organization = Increased Efficiency
iCloud syncs your data–including contacts, videos, and music–across all of your devices. So while being able to listen to my music on my phone and Mac make my life a little easier, being able to access documents and contacts across any device makes doing business faster and stress-free. Such freedom could significantly increase productivity.
2. Cut Down on Risk
Malware can strike at any instant, so it's nice to have a backup of all your files, especially business documents. Even at the high price of $100 per year, chances are the documents you'll lose from a crash are worth a whole lot more.
3. Work-from-Anywhere Made Easier
If your employees have flexibility in where they work, iCloud (or another cloud service) is an absolute necessity. Now employees don't have to worry about sending documents to themselves to access at home, or on the go.
And the drawbacks? iCloud doesn't currently let multiple users sign into one account with separate logins. And while Apple might add such a feature, there's been no official announcement as of yet. In the meantime you can just give everyone the login info for one account.
You can also subsidize your employees' individual accounts. The line between work and play are blurring in many industries, and unless you have sensitive documents which absolutely require separate storage and controlled access, it may make sense to simply get your employees on the cloud and let them use it as they see fit. With the relatively modest price points and potential huge benefit to your businesses, it's worth a shot.
And while iCloud will work with PCs running Windows Vista or 7, you won't be able to use it on your Android-based phone. For Android users, this defeats the purpose of iCloud, which is largely a device syncing service. There are of course other services out there, many of which support Android phones. Here's a quick breakdown: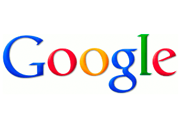 1. Google Apps
Pros: Your employees might already be using it, and it's cheap. Each service offers at least 1GB of free space, and you can plunk down an extra $5 per year per user for Google Apps for Business, adding 20GB for most of its services.
Cons: There's not really one "cloud". You use Picasa for your images, Gmail for your email, and Google Docs for your documents.
2. Dropbox
Pros: Gives you a Web-connected folder to save content into, which is incredibly easy to use. Make an edit to a file, and the changes will appear across all synced devices.
Cons: The free package only offers 2GB of storage. Other than that, I'm a big fan.
3. Box.net
Pros: Similar to Dropbox, but with more business chops. It offers seven permission types for IT pros, and can enable you to manage several or thousands of users. The free package offers 5GB of storage, while businesses pay $15 per user for 500GB.
Cons: Beefy security options and admin controls only come with paid plans.
The price discrepancies between all these services, including iCloud, are relatively minor. And all of their introductory data packages are free. Based on the size and needs of your business, see what suits you.
Ilie Mitaru is a culture and business journalist and an occasional entrepreneur. You can follow him on Twitter at @iliemit.