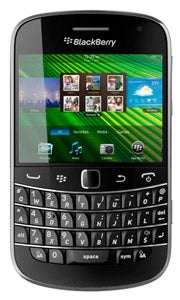 If you were keeping your hopes up for a BlackBerry superphone running the QNX OS, you will be disappointed. Research In Motion is set to launch an underwhelming range of QNX-based phones next year, according to a BGR report, that will be as good as dead on arrival. Here's why:
Most smartphone manufacturers today are placing their bets on dual- or multicore CPUs for their devices, such as Samsung's Galaxy S II, Motorola's Atrix, and even the next-generation iPhone, rumored to run on the same A5 dual-core processor found in the iPad 2. However, Research In Motion plans to launch a single-core device next year that runs on the future QNX OS, currently found on the PlayBook tablet from the company.
The first QNX-based RIM phone is codenamed the BlackBerry Colt, according to BGR, whose sources are mostly spot-on, but sometimes way off. The phone is expected to arrive in the first quarter of 2012, and besides being hobbled with a single-core CPU, it will launch without supporting BlackBerry's Enterprise Server. This means that in order to use Exchange e-mail on the device, Microsoft's ActiveSync will need to be used.
RIM seems to be repeating past mistakes. Case in point: the PlayBook, which was rushed to the market and then deemed half-baked because of the lack of a native e-mail client and buggy software. RIM still has time to make improvements to upcoming QNX phones, but it seems that a multicore CPU is not on the table.
QNX BlackBerry models following the Colt will probably sport dual-core processors, but given RIM's slow demise in smartphone market share, the company has few ropes to hold on to. Until 2012 though, we will see another generation of dead-on-arrival BlackBerrys this fall that are gunning for the iPhone with specs matching last year's model.
Follow Daniel Ionescu and Today @ PCWorld on Twitter