In an effort to shake Apple's App store dominance, Amazon and Walmart today separately launched Web apps–not iOS apps–that will escape Apple's 30 percent sales tax by not appearing in Apple's app store.
The move puts the new apps for the Kindle Cloud Reader and Walmart's Vudu on their own, away from participation in the App Store revenue-sharing model.
Kindle Cloud Reader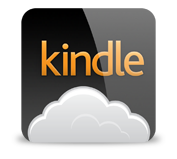 Amazon's Kindle Cloud Reader is an HTML5 Web reader accessible to iPad users, as well as from desktop computers. It offers books and other downloadable content through the Web (including offline reading), instead of a native iOS app.
The move comes after Amazon in June removed the link to its store from the iOS Kindle app in compliance with Apple's new guidelines. Those guidelines require sellers to use the iOS in-app purchasing revenue (and give Apple a 30 percent cut–or remove any links to external stores from within the app (which is what Google quietly did with its iOS Books app in July).
Walmart Vudu iPad App
Walmart-owned Vudu also announced on Wednesday its new Web app for iPad users, which gives access to 20,000 movies and TV episodes, and the ability to then rent or purchase and watch them instantly.
Vudu is Walmart's subscription-free, video-on-demand movie service. It is available on Internet-capable HDTVs and Blu-ray Disc players from FUNAI Electronics (Magnavox, Sylvania), LG Electronics, Mitsubishi Digital Electronics, Panasonic, Philips, Samsung, SANYO, Sharp, Sony, Toshiba, and VIZIO, and on the PlayStation®3 computer entertainment system from Sony.
Walmart also said at the end of August, it will close down its iTunes competitor, mp3.walmart.com, while keeping the Walmart Soundcheck music streaming service.
Implications
The announcements of the Amazon and Walmart web apps appear to be designed specifically to avoid paying 30 percent of any revenue obtained from sales through the iPad to Apple–and the two are not alone. Other developers and publishers, such as The Financial Times, have chosen to abandon (or at least cripple) their iOS apps in order to keep more money from their sales and not split it with Apple.
The Good and the Bad
However, the move to a Web app from a native iOS app has its ups and downs. On the bright side, it's easier for developers to adapt their Web app to multiple screen resolutions, so that it's compatible with Android tablets as well as the iPad. Additionally, the move gives the owner the ability to push out updates for its app instantly, rather than wait for Apple's approval.
On the downside, moving to a Web app and not sharing any revenue with Apple can deprive developers of the exposure of the App Store and its easy-to-use payment process. Companies without a big user base already behind them still rely on Apple's payment processing system, but there is little impediment to that when it comes to a company like Amazon, which already has a large established user base, and for which the iPad is just another way to display and sell content.
Follow Daniel Ionescu and Today @ PCWorld on Twitter