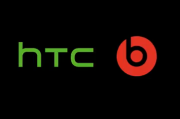 HTC is set to make a "major announcement" today, and it's reported to involve a new line of smartphones that come with Beats sound technology and premium headphones.
Yesterday, after reporters were notified of today's planned announcement, news broke that HTC had acquired a $300 million majority stake in Beats, a company that rapper Dr. Dre helped found. Beats makes high-end headphones and audio systems. The company's technology can also be found in HP's ENVY laptops. Further adding to speculation about this morning's press event is this video, which HTC posted to its YouTube channel Wednesday.
The HTC and Beats by Dr. Dre partnership is an opportunity for two world-class companies to redefine the smart phone industry and define the future," said Beats Chairman Jimmy Iovine, who is also CEO of Interscope Geffen A&M Records, a stakeholder in Beats. "For Beats by Dr. Dre, this represents a critical step in our continued mission to clean up the destruction of audio caused by the digital revolution; and re-engineer how sound is delivered so that the consumer feels the music the way that the artist intended."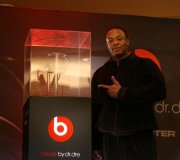 "A statement from HTC says devices with integrated Beats technology will be available this fall. Best Buy CEO Brian Dunn says the products will be available in the company's stores.
HTC is clearly hoping that the deal will provide a selling point for the company to differentiate itself from other Android smartphone makers and the slew of available Android phones. If offering high-end headphones with a new phone is part of the deal, it could be a big first, appealing to users still replacing old MP3 players with smartphones.
HTC CEO Peter Chou will make the announcement himself via a live teleconference set for 8:30 a.m. Pacific time.