Firefox 6 isn't scheduled to debut officially until Tuesday, but it turns out this latest release of Mozilla's Web browser is already available for download on the project's FTP servers.
The software is "currently not final" and is "still going through QA testing," Mozilla reportedly told The H earlier today. Nevertheless, it had apparently received key sign-offs from developers as early as Friday, according to a page on the MozillaWiki site.
Meanwhile, the early arrival has caused a flurry of excitement among Firefox fans who couldn't wait another day for the software's official release.
I've been eagerly awaiting Firefox 6 because it's expected to be a lot faster for Linux users, in particular. That's because the software uses version 4.5 of GCC, or the GNU Compiler Collection.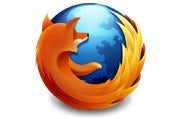 There are a bunch of other intriguing new features in the software as well, despite the fact that it follows so hard on the heels of Firefox 5, thanks to Mozilla's new rapid release schedule. Faster startup times while using Panorama, better control over permissions, heightened support for HTML5 and better plug-in management are all among the new features expected in this release, which can now be downloaded for Linux, Mac and Windows from the Mozilla site.
Beyond Firefox 6
If you choose to wait for Tuesday to download the software, don't forget that it's not just a big day for Firefox 6. Rather, Firefox 7 will move into the Beta channel at the same time, and Firefox 8 will move from the Nightly channel into the Aurora channel.
Firefox 7 is expected to offer a raft of performance enhancements and to make better use of memory, as I noted last month. Firefox 8, meanwhile–in addition to dramatic speed improvements seen in the Nightly channel–is perhaps most notable so far for the fact that it will automatically block browser add-ons installed by other applications until users approve them, as Mozilla just announced last week.
Then, too, there's Mozilla's Thunderbird email software, which will be moving in parallel with Firefox. Specifically, version 6 of Thunderbird will officially debut on Tuesday while Thunderbird 7 will enter Beta and Thunderbird 8 will move to the Aurora channel.
New Enterprise Resources
Lest all this rapid releasing leave you with any sense of unease, don't forget that Mozilla last month formed an Enterprise User Working Group and is working to better accommodate the needs of business users.
Included on the MozillaWiki site for that group are resources including an ongoing Enterprise Wishlist and information about deploying both Firefox and Thunderbird in the enterprise. There's also a mailing list and monthly phone calls you can attend on the first Thursday of every month.