With most acquisitions, there are winners and losers. Google's buy of Motorola is no different, but in this case, neither of those companies comes out a winner, analysts say. "
Instead, some believe that Microsoft may get the biggest boost from the deal.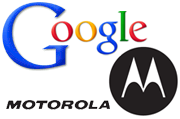 The US$12.5 billion acquisition, which Google announced Monday, has left some analysts scratching their heads. While Google maintains that Motorola will run as an independent company, Google is now in the position of essentially competing with its own customers. That new reality could drive handset makers like Samsung and HTC to consider other operating systems, namely Microsoft's Windows Phone.
"Competing with licensees is always the best way to increase an ecosystem, and the sarcasm there is entirely implied," said Avi Greengart, an analyst with Current Analysis. "It's incredibly difficult and few have done it successfully."
Samsung and HTC, two of the largest Android users, are unlikely to be pleased by the news of the acquisition. "We expect that this acquisition is not being met with much joy in Korea or Taiwan. If Android is going to continue its growth as an OS then the continued heavy focus by HTC and Samsung appears to us as a necessity. We expect that focus is now at some risk," Jamie Townsend, an analyst with Town Hall Investment Research, wrote in a report Monday.
With each new release of Android, Google has favored one vendor that gets the release before the others in exchange for using all of Google's services on the device. HTC, Motorola and Samsung have all been favored partners at different points. But going forward, it's unlikely that Google will offer the first release to any vendor but Motorola, said Chris Hazelton, an analyst with The 451 Group.
"I find it hard to believe that Google will say, 'OK [Motorola] colleagues, you're on the bench. This round is going to go to Samsung or HTC,'" Hazelton said.
While Google posted a Web page with quotes of support from Samsung, HTC, Sony Ericsson and LG, those companies couldn't have come out in opposition to the deal, Greengart said.
"The reason why you don't see anybody objecting to this — they're all offering qualified support — is because they don't have any choice. Not in the short term. You're not going to bash Android when your fourth-quarter earnings are all going to be Android-based," said Greengart.
Handset makers spend around a year developing new phones and so in the short term, not much will change in terms of their Android phone releases, Hazelton said. But handset makers are surely today taking a look at phones that are in the pipeline. "People are probably going back to the drawing board saying, hey, will we launch this Android device," he said.
Hazelton called this acquisition a defining moment in Android's history that will lead to a slowing in its growth rate.
If they decide to shift some of their focus away from Android, phone makers are likely to take another look at Microsoft's Windows Phone. "Forrester can hear Steve Ballmer and company pitching the Asian players on how Microsoft is the only hardware agnostic player left and that HTC, Samsung, and LG should increase their support for Windows Mobile as protection against Google favoring its own hardware play," John McCarthy, a Forrester analyst, wrote in a blog post about the acquisition.
"I do expect to see Samsung take another hard look at the split between Android and Windows Phones and start putting some more emphasis on the Windows side," Greengart said. "In some ways the big winner is Microsoft."
The acquisition could also have repercussions in the tablet market, since many of the handset makers also produce tablets. Samsung and LG, for instance, could shift toward Windows 8 when it becomes available instead of using Android on tablets, Hazelton said.
While the acquisition could give a boost to Windows Phone, it also puts Microsoft in a unique position in the mobile market. Now, all of the major mobile-phone operating system developers are vertically integrated except for Windows Phone. Apple, Research In Motion, Hewlett-Packard and now Google produce both the hardware and software for phones. "Windows Phone is the only one left," Hazelton said.
It's notable that the quotes Google posted from handset makers all praise Google for its commitment to defending Android. Google was surely motivated by Motorola's extensive patent portfolio. Android is being attacked on many fronts as companies such as Oracle, Apple and Microsoft file patent-infringement lawsuits against handset makers and Google. Motorola's patents can help Google defend against these legal maneuvers.
"The patent battles between Apple and Android could turn into a cold war, with both sides accumulating significant IPR [intellectual property rights], which they clearly intend to use as weapons rather than for constructive innovation," Caroline Gabriel, an analyst with Rethink Research, wrote in a report on Monday.
But she wondered if buying Motorola was the best way for Google to acquire such a patent portfolio. "Endangering the steep growth curve of a market leading OS may seem foolhardy, and that raises the question of whether Google will, eventually, sell on the handset operations themselves and just keep the patents and other software assets," she said. If that were Google's intention though, it had simpler options. For instance, it could have bought Interdigital, which is shopping its patent portfolio, she noted. In addition, Google was an early bidder for Nortel's patent portfolio, which ultimately sold to a group of companies for $4.5 billion.
Last month investor Carl Icahn met with Motorola to suggest that the company look for ways to monetize its large patent portfolio, since the value of mobile patents has grown with the many legal battles. At the time, it was difficult to imagine how Motorola might better monetize its patents. It could potentially have sold the patents but retained rights to use them, but structuring such a deal might have been difficult. Instead, selling the entire company appears to be the way Motorola decided it could best monetize those patents.
Nancy Gohring covers mobile phones and cloud computing for The IDG News Service. Follow Nancy on Twitter at @idgnancy. Nancy's e-mail address is Nancy_Gohring@idg.com