Google's $12.5 billion purchase of Motorola Mobility will land it a vast portfolio of patents, but the legal obstacles facing its Android operating system are far from over, legal experts said.
Android has been beset with legal challenges from all sides, including a multibillion dollar lawsuit filed by Oracle, and complaints brought by Apple against Android device makers including HTC and Samsung. Meanwhile, Microsoft has been extracting license fees from Android device makers, saying it owns technology patents related to Google's mobile OS.
The Motorola acquisition, announced Monday, should help shield Google and its partners from future legal action by Apple and others. But it may be too late to help device makers facing lawsuits already under way, and it won't help Google to fight Oracle's Java patent infringement lawsuit, which is due to begin trial in October, legal experts said.
Google never put much value in building its own patent portfolio and was caught off guard by the "patent arms race" that has come to define the wirel

ess industry. Last week it lashed out at competitors, accusing Microsoft, Apple and others of trying to impose a "patent tax" on Android to stifle its runaway growth.
So its announcement Monday that it will pay $40 per share for Motorola — or 63 percent over Friday's closing stock price — came as little surprise to some observers. The acquisition will "increase competition by strengthening Google's patent portfolio, which will enable us to better protect Android from anti-competitive threats from Microsoft, Apple, and other companies," CEO Larry Page said in a blog post.
Patent Insurance
Alexander Poltorak, chairman and CEO of General Patent Corp., said Motorola's portfolio will serve as a deterrent to companies thinking of suing Google or its partners. "Now they will think twice before filing a complaint, because they can be guaranteed Google will strike back," he said.
The deal will give Google "a lot of heft," said Jonathan Goldberg, a research analyst at Deutsche Bank. Motorola is among the oldest wireless companies and has a strong and credible patent portfolio, he said. Motorola Mobility has said it owns about 24,500 patents.
'I think it's a big step and I expect there will be a big sigh of relief at Google once this deal closes," said David Mixon, a patent lawyer with Bradley Arant Boult Cummings. "They were outbid in the Nortel patent auctions and that was a consortium led by Microsoft and Apple. They clearly were feeling some pressure."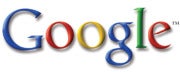 If Google is targeted by another lawsuit, Motorola's patents will help it broker a settlement and secure a license for Android, Poltorak said. That license would cover Android device makers as well, under the "exhaustion doctrine," he said. "If Google obtains a license for the OS, then everyone else who uses that OS will be licensed as well."
If a company targets a Google partner instead, Google could transfer ownership of some the Motorola patents to that partner temporarily, so it can defend itself with them, Poltorak said.
Not everyone agreed that Motorola's patents will be an effective deterrent, however. Florian Mueller, author of the FOSS Patents blog, noted that Apple has already sued Motorola Mobility for patent infringement. Motorola's patents appear "too weak" to be a deterrent against lawsuits, he wrote in a blog post.
"This isn't going to be a protective shield for Android," Mueller said. "Motorola Mobility has already fired its best shots in its lawsuits against Apple and Microsoft, with little impact as it seems."
But Motorola fired the first shots in that battle, Poltorak noted. in October for allegedly infringing 18 of its patents, and filed a complaint with the International Trade Commission. "Apple had no choice but to defend itself," Poltorak said.
Mueller argued that Motorola expected the lawsuit from Apple,
Battle with Oracle Continues
One thing observers did agree on is that buying Motorola is unlikely to help Google with its Oracle lawsuit. Google doesn't expect to complete the purchase until late this year or in early 2012, while the Oracle trial is scheduled to begin in 11 weeks. Oracle isn't in the wireless business, so Motorola's patents wouldn't be effective bargaining chips anyway. And Oracle is suing Google for copyright as well as patent infringement, Mixon noted.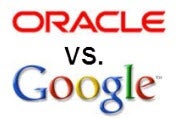 Neither Goldberg or Mixon see the Oracle case as a deal-breaker for Android, however. Oracle wants Android to flourish so it can collect royalty fees from it, Mixon said. And Google has deep pockets, so it could afford to pay significant damages to Oracle if necessary, Goldberg said.
"To me, a bigger concern is what Google is going to do to protect the whole ecosystem," Goldberg said.
It's unclear if Motorola's patents will be able to help Android device makers fend off the lawsuits against them. It depends how fast Google closes the acquisition and exactly what patents Motorola owns, Mixon said.
Samsung has already been hit with an injunction that blocks it from selling its Galaxy Tab in much of Europe, and the company may feel pressured to settle with Apple before Google's Motorola acquisition closes, Poltorak said.
Still, Google has made a significant step in the right direction, according to some observers.
"I see this as a meaningful deal, but it's just one more step in the process," Goldberg said.
James Niccolai covers data centers and general technology news for IDG News Service. Follow James on Twitter at @jniccolai. James's e-mail address is james_niccolai@idg.com