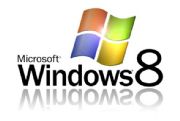 If you're dying for more Windows 8 news then you'll want to bookmark Microsoft's brand new blog, Building Windows 8 where the software giant plans to start dishing on the next iteration of its OS. Microsoft says it will use the new blog to talk about forthcoming features, user interface decisions, engineering and other Windows 8-related news. "We know developers, IT pros, and gamers all want to know what's new [in Windows 8] for them," wrote Steven Sinofsky, president of Microsoft's Windows and Windows Live division. "There is so much packed into Windows 8…so we want to be sure to take the time to cover as many of these topics as possible."
Microsoft did something similar during the development of Windows 7 with a blog called Engineering Windows 7.
Biggest Refresh Since Windows 95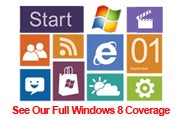 Sinofsky's debut post for the new Windows 8 blog was short on specifics about the new OS beyond what Microsoft showed off in June. Instead, Sinofsky reiterated Microsoft's vision for the next version of Windows, which the Microsoft exec says will be the biggest revamp of Windows since Windows 95.
"Windows 8 reimagines Windows for a new generation of computing devices," Sinofsky said. "Today more than two out of three PCs are mobile (laptops, netbooks, notebooks, tablets, slates, convertibles, etc.)… Screen sizes range from under 10″ to wall-sized screens and multiple HD screens. Storage has jumped from megabytes to terabytes and has moved up to the cloud…These changes in the landscape motivate the most significant changes to Windows, from the chips to the experience."
Windows 8 Peek-A-Boo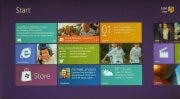 Microsoft surprised many in June during its sneak peek at the brand new interface for Windows 8 since the new Microsoft OS will sport a touch-centric interface for use on both traditional mouse-and-keyboard PCs as well as tablets.
Windows 8 will also be the first version of Windows built to run on ARM-based and Intel x86 chips. Apps for the new OS will rely on HTML and JavaScript as the primary development languages.
Since Windows 8 appears to be such a tectonic shift for Windows, Sinofsky expects a lot of people will want to express their opinions about Microsoft's plans. If you fall into that category, Sinfosky has invited you to email him directly here.
Microsoft's next major outing for Windows 8 will be in September during the company's BUILD developer conference. The company plans to show off Windows 8's development tools as well as the OS' new capabilities, according to Sinofsky. The BUILD conference keynote address, where Microsoft is likely to release more information about Windows 8, is scheduled for Tuesday, September 13 from 9-11 a.m. Pacific.
Connect with Ian Paul ( @ianpaul ) and Today@PCWorld on Twitter for the latest tech news and analysis.