Mac users without access to high-speed Internet or a local Apple Store can now order an OS X Lion USB thumb drive for $69 from Apple's online store. The drive ships in one to three business days and costs more than double the price of a $30 Lion download from Apple's Mac App Store. Apple announced in July when Lion became available to the public that it would start selling Lion USB sticks for those unable, or perhaps unwilling, to use Apple's digital store front.
The flash drive requires 7 GB of free space on your hard drive as well as a minimum Core 2 Duo processor with 2 GB RAM. Apple also cautions that installing Lion with the USB thumb drive means you will not be able to use the Lion Recovery tool built into OS X Lion. Instead, you will have to use the purchased thumb drive should you need to reinstall the new Mac OS. Lion Recovery creates a separate partition on your hard drive with a bootable version of Lion to let you reinstall the OS by hitting Command-R at boot time.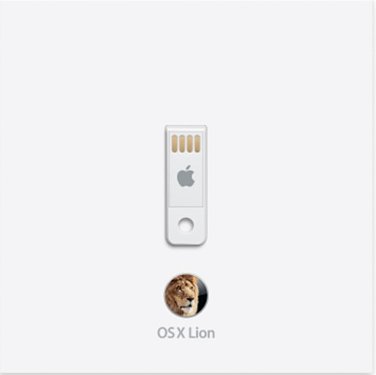 If you've already downloaded and installed Lion through the Mac App Store, but wish you had a hard copy of the OS just in case, you can download the Lion Recovery Disk Assistant from Apple for free. The disk assistant provides an easier way to create an external drive loaded with a bootable copy of Lion.
Apple's decision to offer Lion via the Mac App Store appears to have paid off. The company said it sold more than one million Lion downloads during the first 24 hours the latest version of OS X was available.
Apple says it added more than 250 new features to Lion such as enhanced multitouch gesture support, full screen apps, automated document version history, and an iOS-inspired app icon grid called Launchpad.
Connect with Ian Paul ( @ianpaul ) and Today@PCWorld on Twitter for the latest tech news and analysis.