Google's bid to acquire Motorola Mobility is a brilliant move that will stave off Android's patent attackers. Or it's act of desperation that will force Android phone makers to adopt rival platforms. Or it was simply something that Google had to do, for better or worse.
On what would normally be a slow August week in technology, Google sent tech pundits into a tizzy by announcing that it will acquire Motorola Mobility for $12.5 billion in cash. Everyone's got an opinion on the deal, even if they don't quite know what to make of it. Here's what the experts and pundits are saying:
The patent question
Google CEO Larry Page said Motorola's patent portfolio was a big reason for the acquisition. Google's operating system faces patent assaults from Apple and Microsoft, and Motorola's portfolio of at least 17,000 patents gives Google some ammo to fight back on behalf of all Android phone makers.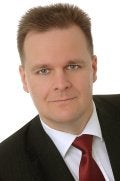 But Florian Meuller at FOSS Patents wonders whether Android will really be protected by Motorola's patents. He points out that Apple and Microsoft both have ongoing patent lawsuits against Motorola, so Google's patent issues won't simply go away. This could create a messy situation if Microsoft and Apple's lawsuits against Motorola play out before Google's acquisition goes through. Google, he said, could end up acquiring a company that is already enjoined from importing phones into the United States.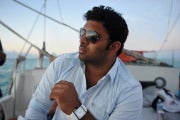 Still, Motorola's massive portfolio may serve as a bargaining chip for platform-wide licensing agreements. As Nilay Patel notes, Google will have to negotiate on a few fronts: Motorola vs. Apple, Microsoft vs. Motorola and Oracle vs. Google. "The end goal for Google in each case will be to acquire a broad patent license that covers the entire Android ecosystem and then indemnify all of its partners against further patent lawsuits, which could be quite challenging – and potentially quite expensive," Patel writes.
The bet-hedgers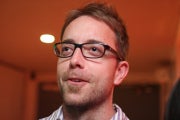 TechCrunch's MG Siegler explains that other phone makers support the Google-Motorola deal in public statements, many of them using the phrase "defending Android." But those phone makers must also know that Motorola could see preferential treatment from Google for future handsets. (Android will remain open, Google says, and phone makers will be able to bid on developing future Nexus phones.) The acquisition could prompt other phone makers to make better hardware, or it could motivate them to adopt other platforms like Windows Phone. As my colleague Daniel Ionescu put it, this could be the start of Android's rebirth, or its demise.
There's a recurring theme of the unknown in much of the Google-Motorola analysis, summed up neatly by Siegler: "Google's acquisition of Motorola today either just saved Android or subverted it," he wrote. "It was either brilliant, or really, really stupid. Unfortunately, the truth is that we simply won't know the answer for a while."
The fringe theories
Most pundits agree that the acquisition is big news for Windows Mobile, which is the only other major mobile OS that's available for phone makers to license. But what about the other mobile platforms on the market?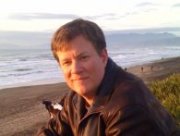 Business Insider's Matt Rosoff thinks it's time for HP to start licensing WebOS: "The only way WebOS will survive is if HP licenses it to the big handset makers who are suddenly stuck between Microsoft-Nokia and Google-Motorola," he writes. (HP has said that it's open to the idea.)
Meanwhile, Research in Motion is in trouble, independent wireless analyst Chetan Sharma told Bloomberg. The company is too small to compete with Google, Microsoft and their respective new hardware partners, and is running out of acquisition options. "They are in no man's land at this point," Sharma said.
And while much of the punditry has focused on phones and tablets, GigaOM's Ryan Lawler and Ryan Kim think Motorola acquisition is big news for Google TV. After all, Motorola Mobility makes TV set-top boxes — like the kind loaned by cable companies and telcos — so we could see companies like Comcast integrating Google TV with their set-top units. "By leveraging Motorola's position with carriers, Google can better solidify its bid to expand Google TV and Android into the living room," they write.
Good old bickering
What spirited debate is complete without one pundit trashing another? For this, see Dan Lyons' article, entitled "Suck on it, AppleSoft – Google pulls a rope-a-dope." Then read John Gruber's takedown, simply entitled "Balls."
A quick except from Gruber's piece: "Lyons has always been an ass, but when did he get so bitter?"
Follow Jared on Facebook and Twitter for even more tech news and commentary.