In a strong message to those who incite violence on social networks, a British court sentenced two men to four years in prison for using Facebook to try to organize a riot. It's the sternest punishment yet for abuse of social networks during the U.K. riots.
In Chester Crown Court south of Liverpool, 20-year-old Jordan Blackshaw of Marston near Northwich, and Perry Sutcliffe-Keenan, 22, of Warrington, were sentenced for creating Facebook events calling for violence. Blackshaw was charged on Aug. 9 and Sutcliffe-Keenan was charged on Aug. 10.
U.K. Prime Minister David Cameron last Thursday called for the U.K. to investigate whether the government should restrict social media sites that are being used to plan violence. Rioting across London and in several other U.K. cities saw buildings burned and shops looted, causing millions of pounds in losses and damages.
Residents last week called to warn of the Facebook events plotted by the two men, which caused the police to arrest them, said Jane Gregory, spokeswoman for the Cheshire Police. Both men pleaded guilty to offenses under the Serious Crime Act of 2007.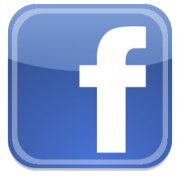 "We took a large amount of calls and had direct contact to our own social media page from very, very worried residents," Gregory said. "From that, we did some investigations and arrested them."
Blackshaw publicized an event called "Smash Down Northwich Town," targeted at an area southeast of Liverpool. Sutcliffe-Keenan created a Facebook page called "Let's Have a Riot in Latchford," which is near Warrington east of Liverpool, police said.
Send news tips and comments to jeremy_kirk@idg.com