Even if Apple doesn't release a 4G LTE iPhone this year, the company sure seems interested in the technology right now.
Engadget has received what is supposedly a picture of 4G LTE equipment installed in "a major Apple Store." The purpose of this equipment is unclear, but it apparently supports only the 700MHz and AWS bands, which AT&T plans to use for 4G coverage if its acquisition of T-Mobile is approved.
The tipster also told Engadget that Apple is now trying to increase its sales floor staff by 30 percent, suggesting that a new iPhone is coming soon. Rumors peg the iPhone 5's arrival for September or October.
LTE, short for "Long-Term Evolution," is a wireless standard that promises to be up to 10 times faster than current 3G networks. It's considerably faster than HSPA+, which AT&T and T-Mobile currently advertise as "4G," as proven by a recent PCWorld speed test. Verizon's LTE network launched last year, and AT&T plan to roll out its own network in 15 markets by the end of 2011.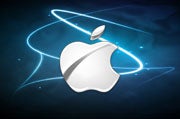 Apple is rumored to be testing 4G LTE iPhones, according to Boy Genius Report, but that doesn't mean that Apple's next generation of smartphones will support the speedier wireless standard. AT&T hasn't even launched its LTE network yet, although next week the carrier will begin selling a hotspot and a USB stick with future LTE support. Meanwhile, Verizon's LTE phones tend to drain battery when connected to the network.
It's possible that a next-generation iPad could support LTE, but new rumors suggest that Apple is holding off on these devices until next year. Apple will probably wait until the technology is available in more markets and battery issues are resolved — but nothing's certain until you hear it from Apple.
Follow Jared on Facebook and Twitter for even more tech news and commentary.