Zynga has been sued in a federal district court in Delaware for allegedly infringing on two patents obtained in the 1990's by Agincourt Gaming.
According to a statement announcing the legal action by Agincourt's law firm Susman Godfrey L.L.P., Zynga's FarmVille has violated Agincourt's patents covering the processes for credits-based online gaming and for prize redemption based on the outcome of game play. The suit also claims that the following games are infringing on Agincourt's intellectual property: FishVille, PetVille, YoVille, Zynga Poker, Empires & Allies, Mafia Wars, Treasure Isle, FrontierVille, CityVille, CaféWorld, and Vampire Wars.
The lawsuit alleges that Zynga has a history of copying, rather than innovating.
Agincourt is seeking an unspecified amount in monetary damages. If the suit is successful, Agincourt may hit the jackpot–considering it currently operates just one single online game called Pantheon.
"Agincourt's patents cover the most lucrative aspects of online social gaming—including those comprising the bulk of Zynga's revenues–as they contain the crucial link' that allows for global, interactive prize redemption over the Internet," states Bill Carmody, a senior partner at Susman Godfrey L.L.P.
Susman Godfrey explains that the market for selling virtual objects in online games is "remarkably robust" and expanding rapidly. It's predicted that consumers will spend $653 million this year on goods purchased in social network games, a 28 percent jump from last year's $510 million.
Zynga is positioned to capture the lion's share of that market, according to the law firm. It is by far the largest online game developer in the world. It has four of the five top games on Facebook that attract 270 million active users a month. In addition, in 2010 it took in almost $600 million in revenues.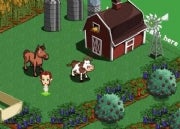 Last month, the company filed to launch an Initial Public Offering (IPO) for an eye-popping $20 billion.
From that IPO filing, it was evident that Zynga could see lawsuits in its tarot cards. "[D]uring our earlier history our practices relating to intellectual property¦may not have been as robust as they are now, and there may be unasserted claims arising from this period that we are not able to anticipate," it said.
Even before it filed for its IPO, the company was targeted by patent holders who believe they deserve a cut of Zynga's action. In January, an invention firm started by Priceline.com founder Jay Walker filed a lawsuit against Zynga and Activision Blizzard, alleging the companies' most popular games infringe on Walker Digital's online tournament patent.
News of the lawsuit broke as unconfirmed reports were circulating the Internet that Zynga was taking its Farmville formula to the mobile space by purchasing a company called Astro Ape. Astro Ape's game portfolio includes Office Heroes, a social game in which your "farm" is an office.
Follow freelance technology writer John P. Mello Jr. and Today@PCWorld on Twitter.