With the possible exception of GNOME 3, few recent innovations in the Linux world have proven as controversial as the Unity desktop included in Ubuntu 11.04 "Natty Narwhal."
Canonical founder Mark Shuttleworth may have argued that Unity was designed to put users first, but many users–particularly the experienced ones–didn't seem to see it that way. My own take is that Unity is a great desktop for newcomers to Linux, who will surely see something familiar and reassuring in its smartphone-style interface.
Whatever your thoughts about the current Unity, however, be prepared to change them, because the Ubuntu team is now hard at work on the next version, which will appear in Ubuntu 11.10, or Oneiric Ocelot, this October.
In a Tuesday blog post this week, Shuttleworth outlined some of the latest efforts and developments on the new Unity project so far, providing an exciting glimpse at what's to come this fall. In particular, he discussed how the Unity desktop's Dash interface is shaping up and provided a full-sized rendering of its appearance so far.
Ready for a run-down of some of the key changes? Here we go.
1. Instead of 'Places,' 'Scopes' and 'Lenses'
Users of the current Unity desktop are no doubt familiar with its "Places" concept, but the next version will offer "Scopes" and "Lenses" instead.
"Scopes are data sources, and can tap into any online or offline data set as long as they can generate categorized results for a search, describe a set of filters and support some standard interfaces," Shuttleworth explained. Lenses, meanwhile, "are various ways to present the data that come from Scopes," he added.
Numerous filtering options can be used with Scopes, Shuttleworth noted, including ratings–enabling a user to search for all the 5-star apps in the Ubuntu Software Center, for example–and categories.
"Over time, the sophistication of this search system will grow, but the goal is to keep it visual and immediate–something anyone can drive at first attempt," Shuttleworth wrote.
2. Panel Changes
In Unity's panel, the top left corner is now always used to close whatever has the focus, and window controls remain there even when a window is maximized, Shuttleworth noted.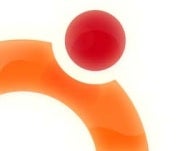 Meanwhile, invocation of the Dash has now been integrated into the Launcher, he added.
"Observations during user testing showed people as more inclined to try clicking on items in the Launcher than on the top left icon in the panel, unless that icon was something explicit like a close button for the window," Shuttleworth explained. "Evidence based design rules."
3. Aesthetics
Content will be presented more dramatically in the new Unity, thanks to the introduction of a "wash" based on the desktop color and the integration of holographic effects, Shuttleworth said.
The Dash will adjust to the user's preferred palette based on their wallpaper, and real-time blur effects will help the readability and presentation of overlay content.
"Both Nux in the case of Unity 3D and Qt in the case of Unity 2D have rich GL capabilities, and we'd like to make the most of whatever graphics stack you have on your hardware, while still running smoothly on the low end," Shuttleworth explained.
4. 2D vs. 3D
Finally, QML-based Unity 2D and GL-focused Unity 3D now share a significant amount of common code, Shuttleworth noted, adding that much of the design inspiration for Unity derived from gaming interfaces.
"We're now at the point where we can be confident that the Unity experience is available on the full range of hardware," he said, "from lightweight thin client systems made of ARM or Atom CPUs to CADstations with oodles of GPU horsepower."
I'm excited to see how the new Unity turns out. Of course, with all the many desktop options out there, you're never stuck with anything you don't like. Unlike most proprietary software, free and open source Linux is yours to customize however you want.