Microsoft has a team of engineers hard at work on an app store for Windows 8, the next iteration of the company's operating system due out in 2012. The revelation comes via a recent blog post by Steven Sinofsy, Microsoft's president of Windows and Windows Live, in the company's newly launched Building Windows 8 blog. Sinofsky on Wednesday included in his latest blog post a list of all the engineering teams working on Windows 8.
At the top of that list (it was organized alphabetically) an app store team is listed. While it's possible the term 'app store' could have a different connotation for Microsoft's Windows 8 effort, chances are Microsoft is hoping to emulate in Windows 8 Apple's recent success with the OS X Mac App Store introduced in June and not be confused with Apple's iTunes App Store.
Metro Store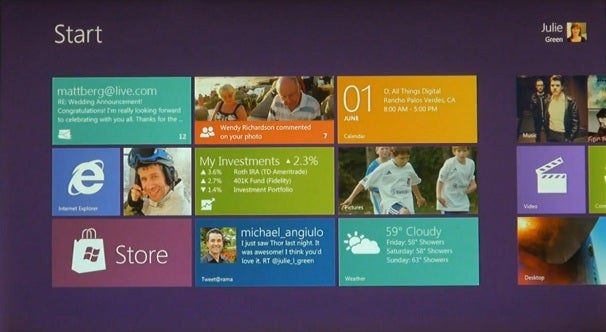 Speculation that Microsoft would include an app store in Windows 8 has been circulating for some time. When Sinofsky gave a sneak peek at Windows 8 in June, a screenshot from the new OS showed a 'Store' tile as part of Windows 8's Phone 7-inspired user interface. It's not clear if that Store panel was meant to be a future app store or just a link to the Microsoft Store, the software giant's online outlet for computers, software, games and phones.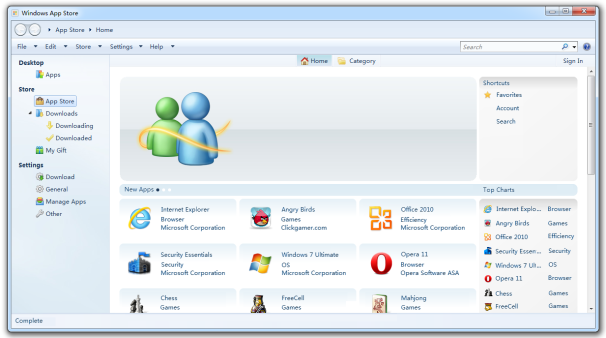 Several weeks earlier, in June, a China-based blog posted what it claimed were leaked screenshots of the Windows 8 app store. The leaked shots show an app store embedded into Windows Explorer alongside your documents and other folders instead of a standalone app such as Apple uses for its app store in OS X.
From Windows Marketplace To Microsoft Store To App Store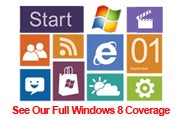 This would not be the first time that Microsoft has experimented with integrating an app store into Windows. In Vista, Microsoft included a link to the now defunct Windows Marketplace accessible via your system's default browser–Microsoft first announced Marketplace in 2004. But with the current trend of integrating app stores into the operating system, it's more likely the Windows 8 app store will either be a standalone application or integrated into Windows Explorer, as previous rumors have suggested.
Here is the complete list of engineering teams working on Windows 8:
App Compatibility and Device Compatibility
App Store
Applications and Media Experience
App Experience
Core Experience Evolved
Device Connectivity
Devices & Networking Experience
Ecosystem Fundamentals
Engineer Desktop
Engineering System
Enterprise Networking
Global Experience
Graphics Platform
Hardware Developer Experience
Human Interaction Platform
Hyper-V
In Control of Your PC
Kernel Platform
Licensing and Deployment
Media Platform
Networking Core
Performance
Presentation and Composition
Reliability, Security, and Privacy
Runtime Experience
Search, View, and Command
Security & Identity
Storage & Files Systems
Sustained Engineering
Telemetry
User-Centered Experience
Windows Online
Windows Update
Wireless and Networking services
XAML
Connect with Ian Paul (@ianpaul ) and Today@PCWorld on Twitter for the latest tech news and analysis.