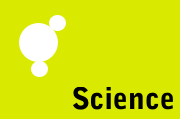 It's looking like Apophis, the asteroid that will come to a near-miss with Earth in 2036, is the redirection whipping boy for rocket scientists. China has announced its own plan on using solar sail spacecraft to impact the asteroid and chance its orbit.
Apophis's trajectory will actually have it pass by Earth in 2029, but it's due to enter a region of space known as a "keyhole", which will ensure the asteroid returns in 2036. Shengping Gong and his team of scientists of the Tsinghua University in Beijing announced their plans to redirect the asteroid with a solar-sailed vessel to ensure that it won't ever enter the keyhole region.
Gong's plan is to send a small 10-kilogram spacecraft into retrograde orbit around Earth to build up speed before setting it on a collision course with Apophis. The scientists expect the impact velocity will be 90km/s (324,000 kph or 201,324 mph). There isn't a hard date for when the mission will launch, but the paper describes that the spacecraft only needs the lead-time of one year to accomplish its objective.
Hopefully they are collaborating with the European Space Agency, which is also planning on redirecting the asteroid with a 21,600 mph spacecraft in 2015, to just obliterate the asteroid into nothing.
[Cornel University Library via Technology Review]
Like this? You might also enjoy…
Get your GeekTech on: Twitter – Facebook – RSS | Tip us off