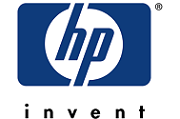 HP just announced that it will stop selling WebOS devices (phones and TouchPad), and may spin off the rest of its PSG (Personal Systems Group) into a separate company. Or sell it some to other company. Or…well, it seems that HP doesn't really have a firm idea of what to do with the PSG–the division responsible for desktop and laptop PCs–except that it doesn't want to keep it around anymore.
Its exact words were, "HP will consider a broad range of options that may include, among others, a full or partial separation of PSG from HP through a spin-off or other transaction." This major shift could actually be a very good thing both for HP and for consumers. If HP could refocus, it might be able to make great PCs again.
Why would HP want to get rid of the PSG group when it makes so many of the products that the public associates with the HP brand? Simply put, it doesn't make enough money. Enterprise servers and services deliver healthy profit margins. The printer business brings in big bucks, too. There's plenty of profit in selling ink for thousands of dollars a gallon, after all. HP's PC business, on the other hand, has been sagging. Part of the problem is the market, where sales of laptops and desktops have been soft due to a weak economy and stiff competition for your dollar from tablets and smartphones. Even so, most of HP's PC sales have been low-margin products. Simply put, HP wants to pull the same move IBM did when it sold its ThinkPad business to Lenovo more than 6 years ago.
This isn't necessarily a bad deal for consumers, though. After all, Lenovo has continued to produce excellent business laptops and make good money at it. The HP situation is slightly different in that it sells a lot of consumer PCs, while IBM was focused on volume sales to businesses. A spun-off HP PC division could be just what the doctor ordered, as long as it commits to making a few serious changes. It boils down to three things: push the envelope, focus on design, and dump the low-cost junk.
I wrote recently about the inability for Windows-based laptop manufacturers to duplicate Apple's ability to innovate in meaningful ways. A new business built from the bricks of HP's PC division needs to have the willingness to be agile and insightful. It has to take risks on bringing the future of computing to the market, today. This might actually be a possibility. A new company wouldn't have all the bureaucracy and multiple layers of risk-adverse middle managers worried about their future in a company that is so much bigger than just PCs. Innovation tends to come from focused, autonomous groups that aren't burdened by an overabundance of MBAs armed with spreadsheets.
The new home of HP's PC business, be it a new company or an existing one, should focus on design, as opposed to making computers that do "everything for everyone." It should worry less about how to fit the mix-and-match parts from Chinese suppliers into a new case design and start engineering entire PCs with a focus on the future. Of course, it won't have the time and manpower to do that if it still insists on making a bunch of cheap PCs, which brings us to the third point…
The new company should ditch all those crummy, cheap PCs. HP has no less than six lines of laptops: Mini, Pavilion, Envy, ProBook, EliteBook, and Essential. Each has a bunch of models, typically denoted by seemingly random strings of letters and numbers. Desktops are just as bad, with Pavilion, Omni, TouchSmart, Essential, and Pro. That doesn't even get into the Compaq models! Many of these are stuck in a "race to the bottom," trying to pick up sales in the $300-600 price range. Most of these products aren't great. And they're not great for HP either: They have razor-thin margins and they eat up precious design and manufacturing resources.
I'd like to see the company that ends up with HP's PC business drop half of these lines and focus on premium, forward-looking products that start at no less than $799. HP shouldn't even bother with cheap materials, bulky enclosures, and crummy keyboards and mice. Rather than a PC business that scales from "cheap to great," the goal should be to start off at "great" and try to extend from there. Let the other guys fight over the $20 margin of a $400 all-in-one desktop.
Will HP spin off its PC business? We don't know for sure, but it sure sounds like the company would like to. Frankly, with a few exceptions, PCs produced by HP have been sort of lackluster in recent years. If the new company acquires whatever relevant patents HP holds in its Personal Systems Group, it's separation from HP could be a blessing. A leaner and more aggressive company, focused on quality over volume, could do wonders for HP's sagging PC business, and deliver exciting new products for consumers, too.