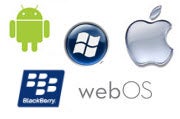 Consumer selection for smartphones and tablets is quickly turning into a three-way choice between Apple, Google and Microsoft, with other competing platforms being out to pasture.
Yesterday's announcement by Hewlett-Packard that it will abort its six-month experiment with webOS marks the third mobile OS to be pushed aside this year. The other two are MeeGo and Symbian, both of which lost their support from Nokia after the Finnish phone maker sealed a deal in February with Microsoft for Windows Phone 7.
At the beginning of the year, six major mobile OS platforms were available: Android, Blackberry, iOS, Symbian, webOS, and Windows Phone 7. Now there are four and the deathwatch is already on for Research In Motion's Blackberry. The popular business phone's fate is far from certain at this point. But unless RIM can somehow get back on track, revive its fortunes and put up a fight against Apple and Google, Blackberry could soon suffer the same fate as webOS.
So what's next for your favorite phone? Let's take a look starting from the most dismal prospects to the top of the pack.
HP's WebOS: Not Long For This World
HP on Thursday made a surprise announcement when the number one PC maker in the world said it is getting out of the consumer PC and mobile device business. The company has discontinued its WebOS lineup meaning the end for the HP Veer, the TouchPad and the (no longer) forthcoming Palm Pre 3. HP says it will be looking for partners to license its mobile OS, acquired after the company purchased Palm in 2010, but it's far f
rom certain that another company would be willing to pick up webOS. HP's Jon Rubinstein, who was recently replaced as the head of webOS development, said in early June the company is willing to license webOS to a company willing to focus time and energy on the project. So far, however, no takers have appeared.
Convincing a company to go with WebOS may be when a more popular alternative, Android, is essentially free (aside from potential patent issues and licensing deals for Google branded apps). Another problem may be that WebOS is only designed to work on Qualcomm chips, according to news reports on This Is My Next, leaving out manufacturers preferring other choices such as Nvidia.
For now, WebOS is effectively dead, but there's always a chance for resurrection should an interested company come along.
Research In Motion: Sinking Fast
The former market leader in the United States for smartphones, RIM's Blackberry devices are being pushed aside by Android and iOS. As recently as May 2010, Blackberry was the most dominant mobile OS in the United States claiming nearly 42 percent of smartphone users, according to metrics firm comScore. Fast forward to Nielsen's numbers from
June 2011 and RIM is struggling with just 20 percent of American smartphone fans.
Add to RIM's sinking popularity its less than stellar success with the PlayBook (the company's first tablet effort), recently announced layoffs and declining earnings, and a series of public e-mails from frustrated employees, things are not looking good for the Waterloo, Ontario-based company.
But there is hope for Blackberry yet. The company is still a significant, albeit declining, force in smartphones with a dedicated base of users. RIM's recently acquired QNX OS could also breathe some life into its handset lineup, but rumor has it QNX-based Blackberry phones will underwhelm users when they roll out in 2012. RIM's fate is in its own hands, but does the company have what it takes to battle Android and iOS?
Windows Phone 7: Buys a Best Friend
At the end of 2010, the prospects for Microsoft's well-received Windows Phone 7 OS were uncertain and 2011 hasn't been much better. The mobile OS continues to have a relatively insignificant market share, but that could change in 2012. Microsoft in February made a deal with Nokia to become the primary smartphone OS for Nokia dev
ices. The pact gives Phone 7 a privileged position with the largest handset maker in the world and pushes aside Symbian (outsourced to Accenture in April) and MeeGo.
The Microsoft deal prompted market research firm IDC to predict that Phone 7 will be the second-most popular mobile OS in the world by 2015, behind Google's Android. (Note: IDC and PCWorld are both owned by International Data Group).
The problem is that, similar to RIM, Nokia's handset popularity is also sinking thanks to competition from Android and iOS. It's not clear whether Nokia and Microsoft's partnership will help put each company at the top (or at least near the top) of the smartphone pack.
Apple's iOS: Innovative and Stable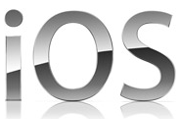 The iPhone is hugely popular and so far the iPad ispretty much the only game in town for a new generation of multitouch slates. As long as Apple can keep coming out with successful iterations of its iPad, iPhone, and iPod Touch devices as well as new versions of iOS, little will keep it from remaining a popular choice for users. Apple is unlikely to overcome Android to become the top smartphone maker in the U.S. again, but that is largely a numbers game. Apple produces one phone every year, while Android's popularity is thanks largely to the wide number of manufacturers that have adopted the OS including HTC, Motorola, Samsung, and others.
Android: Patent Death Match
Android-maker Google is in the middle of a litigation war with major companies such as Apple, Microsoft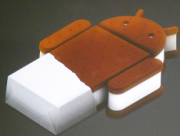 and Oracle which are slapping Google and its manufacturing partners with patent lawsuits. Google recently bulked up its patent arsenal by announcing a deal on Monday to acquire Motorola Mobility for $12.5 billion, but it's still too early to tell whether Motorola's patents can help Android. Motorola and Apple were already in the middle of a patent war and the Google-Motorola deal appears to change nothing for that battle.
On the bright side, Android is the number one smartphone OS in the United States, and, as long as Google can figure out its patent problems, Android looks set to become to smartphones what Windows is to PCs.
Ringing in 2012
At the moment, webOS is done, RIM looks doomed, Microsoft bought Windows Phone 7 a fighting chance, and Apple's iOS and Google's Android continue to dominate. With less than four months left in the year, if these trends continue there's a good chance we'll have a three-way smartphone race between Apple, Google and Microsoft in 2012.
Connect with Ian Paul (@ianpaul) and Today@PCWorld on Twitter for the latest tech news and analysis.