HP TouchPads are being snapped up quickly thanks to fire sale prices, and they may be hard to find.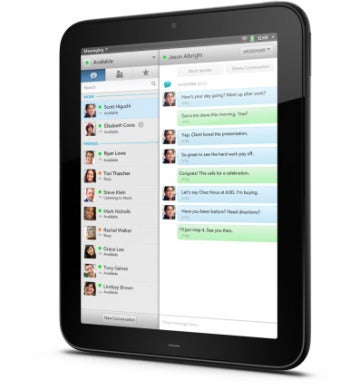 Just two days after announcing it will discontinue operations for WebOS devices, HP has dropped the price of its TouchPad to a bargain basement $99 for the Wi-Fi only 16GB device and $149 for the 32GB version.
First on sale in Canada but now sold out at Best Buy Canada and Future Shop, the tablet is getting snatched up at lightning speed and is increasingly difficult to find. BestBuy.com in the United States no longer lists the TouchPad. A call to a local store drew a response from an operator that they're sending them all back to HP.
Slickdeals.com has posted a long list of sites that have sold out of the tablet and some people are saying that even after purchasing one online their orders are being cancelled.
Wal-Mart is selling them in its stores at the liquidation prices but they're running out of stock quickly. Your best bet — if you hurry — is to call your local Wal-mart to see if they still have any.
If you did what PC World's Tony Bradley did last night and bought one before they went on sale, you can return it and get a refund on the price difference.
Related Slideshow You May Enjoy: Up Close With HP's TouchPad and WebOS