Google's $12.5 billion buyout of Motorola Mobility has at least one of its partners nervous. Reports surfaced this week that Samsung chairman Lee Kun-hee convened a meeting of top executives to discuss the effects of the merger on the company's business.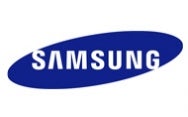 Samsung is the second biggest smartphone maker in the world as of the second quarter of this year, trailing only Apple. It has leaned heavily upon Android for its lineup of smart devices, so any change in that relationship could pose significant risks to its business.
Lee realizes this, and that is why he urged those in attendance — which included wireless chief Shin Jong-kyun — to diversify the company's portfolio of wireless devices, and continue to work on its proprietary smartphone platform dubbed "Bada," The major South Korean daily Dong-a Ilbo reports.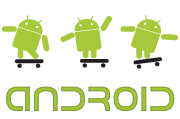 It's not clear whether Lee may be looking to other platforms like Windows Phone, which some industry experts argue may occur among Android partners leery about Google favoring the hardware vendor that it owns. Specifics of what actually was discussed were not included in the report.
Does Samsung have a choice whether it wants to adapt? At least one group of analysts say no. "We believe that the changing dynamics in the smartphone industry is forcing Samsung to develop and innovate on its own operating system named Bada," financial analyst firm Trefis wrote on Thursday in a research note.
Such changes could result in less Android devices hitting the market in the wake of this deal, especially if Samsung's position is echoed among the popular mobile operating system's other partners. That could in turn affect Android's market share.
Focusing on Bada may not be the answer, though. It seems as if the trend in the industry is to move from in-house proprietary platforms to more open models — look at Nokia's switch to the Windows Phone platform. With the struggles Nokia had in making Symbian a global success, I can't see how Samsung could do any better.
For more tech news and commentary, follow Ed on Twitter at @edoswald and on Facebook as well as Today @ PCWorld.