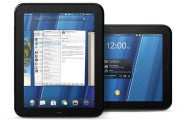 Ever since I heard the price of HP's TouchPad was going to drop to $99 I all of a sudden started liking the now defunct WebOS device a heck of a lot more. However, after spending the better part of Saturday trying to hunt one down, I'm convinced finding Bigfoot might be easier.
The now-discontinued tablet's prices were slashed this weekend to $99 for the Wi-Fi only 16GB model and $149 for the 32GB flavor. The fire sale, as of this writing Saturday afternoon, caused many stores to be out of stock – making it nearly impossible for deal hunters (including me) to snatch a discounted WebOS tablet up.
The Hunt Begins
I started my search at SlickDeals. There, an extremely useful post informs readers as to the websites where the discounts are supposedly live, what sites are reporting they are sold out of the TouchPad, and where the TouchPad is still being sold at full price.
After I got my "Black Friday" mindset on and with my credit card out I set out to buy either the $99 or $149 TouchPad.
The Chase
OfficeMax made the discount live shortly after 9:30 a.m. (U.S. Pacific Time). At first it was hard to get the store's website to load (I'm guessing because of the traffic). When it did load a few minutes later, the tablet was already sold out.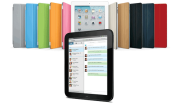 I decided to try my luck offline. HP's sales line was down, so I decided to run over to a few nearby stores.
An employee at my local BestBuy informed me that the big-box retailer was sending its entire inventory back to HP.
I had similar bad luck at Target, where an employee told me that his store doesn't carry the HP tablet. The Target employee told me he had turned more than 15 people away who were looking HP TouchPad.
The Wait
Now, I'm back at square one and playing the waiting game. My fingers are crossed I can beat other Internet hounds when the next $99 or $149 TouchPad deal surfaces.
I'll be sure to update this post if/when I bag a HP TouchPad at a fire sale price. If you spot a deal, please share where in the Comments below.