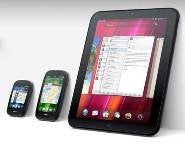 HP may be out of the tablet hardware business but, it's holding on to its software presence in the market. "The WebOS is not dead," declares Stephen Dewitt, senior vice president of Palm, which is owned by HP.
DeWitt made the comment to Bloomberg following the announcement by HP that it was discontinuing its TouchPad tablet computer, which is based on WebOS, and was dumping its inventory of the devices at fire sale prices. Wi-Fi Models with 16GB of storage were priced at $99, down from $399, and models with 32GB of storage for $149, down from $499.
When announcing discontinuation of the TouchPad, HP also revealed that it is weighing its strategic options for WebOS and totally getting out of the business of making hardware, including smartphones, based on the operating system. That's not too surprising, since HP has already disclosed that it wants to get out of the consumer hardware business and model itself after IBM.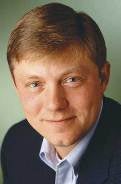 Among the strategic options for the software are the creation of partnership and licensing deals with manufacturers, DeWitt told Bloomerg. He maintains that the OS has a life beyond tablets and smartphones and may be attractive to companies in the fields of finance, transportation, and retailing. "There are going to be appliances of so many different sizes and shapes in the future that are going to require a human interface for data," he says.
Another HP option for the OS is to sell it outright to someone else, a less likely scenario given the value of patents these days. For example, Apple, Research In Motion, Sony, and EMC recently paid $4.5 billion for a bundle of patents from Nortel. And Google made headlines when it bought Motorola's mobile business — and all the patents that went with it — for $12.5 billion. Those deals have persuaded some observers that there's an arms war going on in the patent acquisition area. If that's the case, HP wouldn't want to be selling intellectual property and reducing its arsenal for the conflict.
Nevertheless, DeWitt didn't rule out selling WebOS and its patents to someone else. Potential buyers might be Dell, HTC, Samsung and LG.
Dell, whose tablet initiatives have been disastrous, might see WebOS as a way to reinvent itself in the slate market. In addition, it could pick up a ready-made user base for itself given the number of TouchPads that have been sold in the past few days.
Related Slideshow You May Enjoy: Up Close With HP's TouchPad and WebOS
Asian companies, tired making hardware for others and looking to produce their own branded products, may also be attracted to bringing the OS under their roofs.
One of WebOS's selling points — compared to something like Apple's iOS, for example — is its openness, DeWitt told Bloomberg. It's a strategy that's already worked in the market, most notably with Google's Android operating system."If you want to jump into the Apple ecosystem and be one of the gazillion in there and live by Apple's rules, so be it," DeWitt said. "Our strategy is to be more open, to be a platform that has extensibility to other environments—not the closed architecture."
Whatever lies in store for the operating system in the future, the Palm exec told Bloomberg: "We're going to continue to evolve it, update and support it. We stand by it."
Follow freelance technology writer John P. Mello Jr. and Today@PCWorld on Twitter.