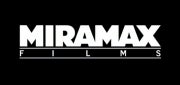 Movie studio Miramax will begin offering online movie rentals via Facebook. This makes Miramax the second studio to offer Facebook rentals–Warner Bros. began a similar service in March. Like Warner's service, Miramax will serve up content through a custom Facebook app for 30 Facebook credits or $3 per rental.
The service will initially be offered in the United States, the United Kingdom, and Turkey, but Miramax plans to expand the offering to France and Germany very soon. There are currently 20 titles available in the U.S., and 10 titles available in the U.K. and Turkey.
In the U.S., titles currently being offered include Pulp Fiction, Good Will Hunting, Chicago, Kill Bill Vol. 2, Trainspotting, and Spy Kids. In the US, titles currently available include Pulp Fiction, Good Will Hunting, Chicago, Kill Bill Vol. 2, Trainspotting, and Spy Kids, among others. According to reports, content will be cycled in and out, depending on the rights to availability.
Miramax says iPad users accessing Facebook will also be able to use the app. This suggests that the app doesn't use Flash-based video, and that it's likely written in HTML 5. HTML5 is supported by most platforms (without the need for additional software), including desktop computers, set-top boxes, and mobile devices.
In a blog post, Miramax CEO Mike Lang speaks of the company's high hopes for its foray into social digital distribution, "We are big believers in Facebook and what it could mean for the future of the content business," Lang writes. "We believe this App is an important step in Miramax's evolution."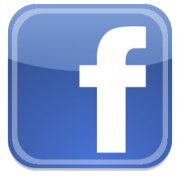 Online rentals are certainly becoming a big business. Netflix, for example, is now believed to make up about 30 percent of all Internet traffic during peak hours. Streaming is also becoming a bigger part of Netflix's business overall: its recent 60 percent price hike was all about coercing customers to movie away from its traditional DVD-by-mail business.
For studios like Miramax, cutting out the middleman (Netflix) adds an extra benefit: higher profits. Instead of distributing their material through a third party and requiring that party to pay a nominal fee, Miramax can now keep all of the profits for itself.
For more tech news and commentary, follow Ed on Twitter at @edoswald, on Facebook, or on Google+.