At the right price, anything and everything will sell. Just look at the rush on HP TouchPads this weekend. HP instructed retailers to lower the price on the TouchPad to $99.99 for the 16GB model, and $149.99 for the 32GB. And at those prices, the slow, cumbersome, and doomed tablet suddenly looked like the cream of the crop. Shoppers came out in droves, snapping up existing online and physical store inventories.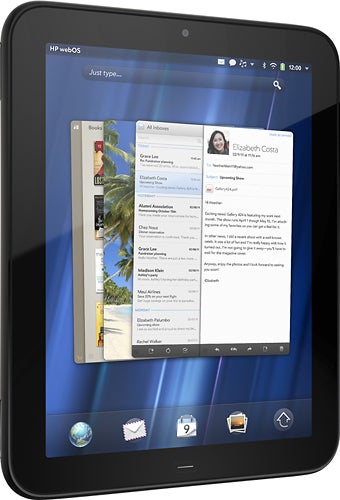 I tried to buy a TouchPad at that deeply discounted price–it works well for anyone who is interested in exploring a tablet but unwilling to commit the bucks required for an iPad. And at that price, you're getting far more than you would from the little-known tablets currently offered up as "inexpensive" alternatives to the iPad. (You'd pay at least $200 for a device that's less capable than the TouchPad.) Like many other people who've tried, though, I've been unsuccessful thus far in securing an inexpensive TouchPad.
I asked a contact in New York to hunt around on Saturday morning. One Long Island PC Richards store was taking names in the event that more came in; as of Monday night, the store couldn't say if or when that might be. Three different Best Buys said that they weren't selling TouchPads at all, and that they had sent the inventory back. By that evening, the story had changed: Yes, they had the TouchPads, but now the tablets were sold out. My contact checked at two Staples stores–all gone there, too. So much for trying to score one in a store.
Meanwhile, the sales story was even bleaker online. As news of the TouchPad's price drop spread across the Web like wildfire, all of the dozen-plus online retailers I tried to purchase a TouchPad from appeared to be sold out already. I had checked some of those sites when the price-cut rumor first hit, and they had them in stock then–but at the normal price.
Among the online stores I found on Saturday night that weren't sold out yet–Adorama.com, BHPhoto.com, Provantage.com–none showed the price change. But Adorama and B&H Photo were already sold out when I made a phone inquiry about the TouchPad as the sales lines opened on Sunday morning. So those were gone.
My experience with Provantage.com was more frustrating. The company says on its website that it changes prices in its system only on weekdays. No problem, I thought; I'll order it at the higher price, since the site shows the TouchPad in stock, and I'll call and check on Monday. Surprise: Provantage's customer service said that the company was not following HP's orders, and that therefore it was not lowering the price. Instead, it was continuing to sell the 32GB Wi-Fi TouchPad at $488.52. Needless to say, I canceled the order. It was only when I spoke to the manager of customer service that I learned the real issue: Since Provantage obtains its stock from multiple distributors, and since the company doesn't process orders over the weekend, orders received over the weekend just sat while the inventory sold out elsewhere. By Monday morning, the stock that showed on the Provantage site over the weekend was gone. Previously, Provantage's site had claimed that upward of 25,000 32GB TouchPads were on hand.
Monday's efforts were mixed. "Sold Out" and "Out of Stock" messages were a common sight across Web retailers–if the TouchPad's page even still existed in the online catalog. Some places I tried by phone, such as CDW and PC Connection, simply weren't equipped for the flood of calls they were receiving today, apparently. PC Connection's 800 number was all-circuits-busy at one point, and CDW's message stalled at "Thank you for calling CDW." I placed an order on CDW, but it was promptly canceled with no explanation, not even an email note.
Canceled orders were another theme of the day. Contributors to an extremely active SlickDeals.net forum were posting updates all day, sharing sightings of the TouchPad and successful order placements–and lamenting order cancellations from Amazon, Barnes & Noble, Best Buy, CDW, Office Depot, and PC Connection, all of which took orders on the TouchPad only to zap them after the fact because they were unable to fulfill the high demand.
Thanks to a post on SlickDeals, I found that Insight.com appears to be the rare retailer on the Web showing the TouchPad as in stock. But at that site, the tablet remains at its previous, standard price as of this writing. "We're still determining our course of action," the marketing spokesperson for Insight said officially. A customer service manager, who noted that call volume had quadrupled today with inquiries about the TouchPad, separately explained that the company was still negotiating with HP over how to handle the price drop. Insight, like other online retailers I spoke with, was simply caught flat-footed by HP's aggressive weekend price move.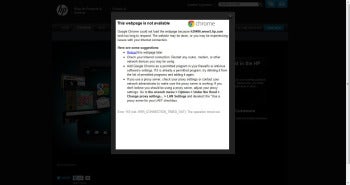 Meanwhile, via Twitter, HP has said that more inventory is expected to be available via HP online. You can sign up for an email alert; as of this writing, however, HP's servers have been slammed, and you can't get through to the sign-up screen. Meanwhile, HP used Twitter to warn consumers that hptouchpadsale.com, which claimed to have TouchPads for sale, is a fake.
Overall, the efforts to find a TouchPad have felt like a whack-a-mole odyssey, one that requires much patience and equal parts good timing and good luck. One post on SlickDeals summarized the experience thusly: "What a waste of time." And another, commenting on the mad rush for TouchPads, and how overwhelmed retailers appear to be: "This is crazy."
Clearly, at a certain price, anything will find an audience and sell. In spite of the TouchPad's weaknesses, it's still a deal. Consumers have clearly responded to HP's drastic price cut; even if you figure that a percentage of those buyers intend to flip the tablet for a profit on eBay, the bottom line is that the tablets are selling. At the right price.