Google is slowly integrating a Google+ features into its acclaimed (not by me) Web-based e-mail service, Gmail.
According to Google Engineering Manager Mark Striebeck, Google is adding Google+ status updates into its Gmail people widget. Soon you'll be able to see the most recent Google+ post (as long as it was shared with you) by the sender of whatever e-mail you're reading–from within Gmail.

The Gmail people widget was introduced in March 2011–it's a little widget that appears on the right side of whatever e-mail you're reading. In the Gmail people widget is information about the person who sent you the message–including buttons for quick chatting, e-mailing, and calling the person, as well as recent messages they've sent you. If there's more than one person involved in the e-mail chain, the Gmail people widget shows all of their names, which you can click on to get more info.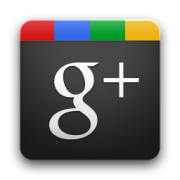 Striebeck says the new Google+ integration will simply feature the person's latest Google+ status update–in between the convenience buttons and the recent messages. Of course, in order for this to work you'll both have to be Google+ members, and the other person will have had to share his or her latest update with you.
In his Google+ post, Striebeck also mentions the name of the engineer responsible for this nifty new feature: Steven Bills.
Not gonna lie, this looks like it will be a small but convenient feature. Of course, for it to work Google will have to make everyone use Google+…