The phenomenal sales of tablets like the iPad, and the feeding frenzy caused by the HP TouchPad fire sale, indicate significant demand for tablets. A new survey from Staples Advantage takes a look at how and why people use tablets to try and understand what is driving the popularity of tablet devices.
The debate rages on regarding the potential of the tablet to replace a PC, but for many users the tablet augments–rather than replaces–the traditional PC. A tablet may not compete with a PC in some areas, but for the majority of common tasks–like checking email, surfing the Web, reading over documents–the tablet holds its own and provides an added degree of portability, convenience, and simplicity that the PC can't match.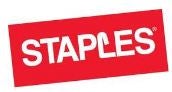 Staples Advantage–the business-to-business division of Staples–conducted a survey of 200 tablet owners. Survey participants representing companies of various sizes and spanning different industries were asked about their perception of tablets, the possible business uses, and their impact on productivity.
Eighty percent of respondents said they enjoy better work/life balance as a result of using tablets. Some of the benefits cited include:
• Increased productivity–Almost 60 percent of survey respondents say they get more work done using a tablet.
• Communication central–More than 40 percent said staying connected with colleagues and clients was the primary motivator for buying a tablet.
• Easy to work–About 75 percent check email on their tablet. One-third review and edit documents on their device.
In essence, the tablet gives people more flexibility to live life, spend time with family, and be on the go, while still staying connected when necessary. More than 60 percent of tablet owners admit to using a tablet after hours or on vacation to check in with the office or get some work done. The pre-tablet alternatives were either to stay put next to the PC, or lug a notebook around.
The "why" and "how" of tablets is not as surprising as the "where". Staples Advantage found that the top motivation for owning a tablet is the convenience of its portability. These factors outweigh the capability to videoconference on the go, or to connect to the company network via VPN. Here are some of the places survey respondents report taking using tablets:
• In bed (78 percent)
• On vacation (62 percent)
• In the bathroom (35 percent)
• At restaurants (30 percent)
Two-hundred survey respondents is an exceptionally small sampling that may not be representative of the tablet ecosystem as a whole, but I am not a statistician. Regardless of the number of survey participants, the results are interesting.