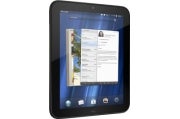 Consumers are going absolutely crazy for HP's touchpad thanks to the recent fire sale pricing of $99. The tablet sells out at stores across the country faster than stores can pull them off the trucks. On eBay, the tablets are being sold for upwards of $300.
The real question here is, why? We had serious issues with WebOS in our review of the TouchPad. Since the tablet is now discontinued, it seems unlikely that a lot of time is going to be sunk into webOS development. Just guessing…
Barely a week ago there was hardly any interest in the TouchPad. Even when HP slashed $100 off the price nobody noticed. But apparently the company just didn't discount the tablet enough. Suddenly the TouchPad is the most sought-after tech object in the country. And while a price point that low is hard to argue with, it has to be said that some consumers are have gone a little bit nuts on their deal hunts.
Messages From The Hunt
With the huge demand for relatively low numbers of TouchPads, consumers are forced to rush from store to store to find a TouchPad in stock. After this morning's East coast quake Twitter user @transamcruiser even joked: "Was that an earthquake or did best buy just get like 3 touchpads in?"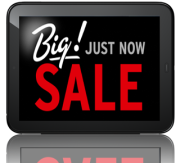 The TouchPad has also inspired huge discussion threads at sites like Slickdeals where rabid dealhunters recount near misses and moments of triumph as they hunt for the WebOS tablet.
In a Slickdeals thread that's seeing almost ten posts every minute and has now grown to over 1000 pages, users post updates on stores that do and don't have the tablet in stock. They also trade quips like this from user Steeldeals: "We're in Hotel TouchPad: You can check out, but you can never leave…"
Even though the TouchPad failed at going toe to toe with the Apple iPad before it even got out of the gate, now–at $99–the HP tablet has basically no competition. If nothing else, this shows there's still a real market for a competent bare-bones tablet at the bottom end of the market. It's just a shame that once TouchPad fever flares out there'll be nothing even close to its price point.
Blog updated on 8/24/11: HP has not announced a discontinuation of webOS, only of the TouchPad tablet.