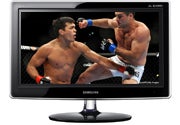 A 19-year-old New York man was arrested yesterday by agents of the U.S. Immigration and Customs Engorcement's (ICE) Homeland Security Investigations (HIS) directorate for allegedly streaming live sporting events over the Internet illegally.
Mohamded Ali, of Hollis, N.Y., was arrested at his home and charged with one count of criminal infringement of a copyright. Ali is the operator of two streaming sites, hq-streams.com and hq-streams.net. Both sites were among 10 seized by ICE in February for illegally streaming live sporting telecasts and pay-per-view events over the Net.
According to ICE, Ali made more than $6000 in profits from online merchants who paid subscription fees to view copyrighted material.
In a criminal complaint filed against Ali, the government contends that for almost a year (February 2010 to January 2011), Ali used his Internet domains to infringe on copyrighted material from World Wrestling Entertainment, Ultimate Fighting Championship and boxing events for the purposes of commercial advantage and private financial gain.
Subscribers to the services offered by Ali's domains paid fees from $6 to $25 to access links that allowed them to download copyrighted material to their computers or watch such material as streaming video.
Linking sites, like Ali's, provide links to other websites where pirated sporting and pay-per-view events are hosted. Linking sites are popular because they allow users to quickly browse content and locate illegal streams that would otherwise be more difficult to find.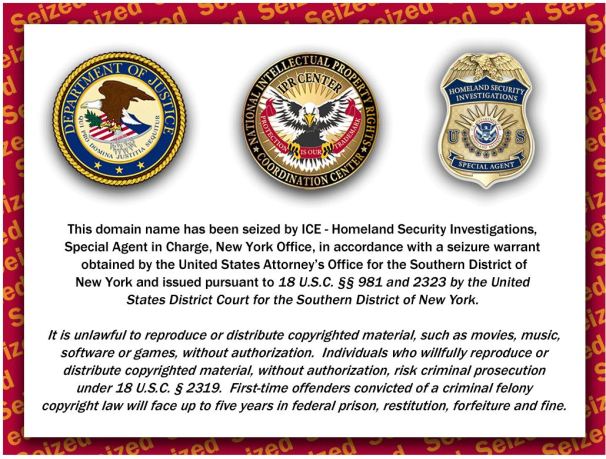 "Today's arrest sends a clear message to website operators who mistakenly believe it's worth the risk to take copyrighted programming and portray it as their own," ICE Director John Morton said in a statement.
Since June of last year, ICE has been vigorously shutting down Internet domains suspected of infringing on the rights of copyright holders under an initiative it calls "Operation In Our Sites." After a domain is seized, visitors to it see a splash screen informing them of the seizure by the federal government.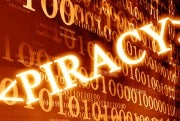 The program has been a controversial one because some civil libertarians see it as a violation of First Amendment rights. "This misguided intellectual property enforcement effort is causing serious collateral damage to free speech rights," asserts Electronic Frontier Foundation (EFF) Intellectual Property Director Corynne McSherry. "These domain seizures should cease unless and until the government can fix the First Amendment flaws inherent in the program."
Opponents of the program argue that its targets are not receiving due process of law. "Valid claims of copyright infringement can be pursued in a manner that allows the accused parties to defend themselves," maintains EFF Senior Staff Attorney Matt Zimmerman. "The unilateral seizure of domain names without a court ruling—which obstructs access to all of a website's content—is improper and should be strongly opposed by free speech advocates everywhere."
However, at least one federal judge hasn't bought the EFF's reasoning. In a case decided earlier this month involving two domains seized by ICE, Judge Paul Crotty ruled that the First Amendment isn't violated by such seizures.
Follow freelance technology writer John P. Mello Jr. and Today@PCWorld on Twitter.