A year ago, Google acquired an up-and-coming maker of apps that plugged into social networks like MySpace and Facebook called Slide. Yesterday, it decided to hang an out-of-business sign on the operation.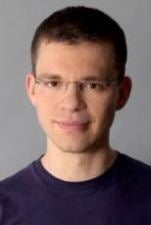 The decision to bag Slide was announced to its employees at an all-staff meeting held in San Francisco yesterday, according to the Wall Street Journal's All Things Digital website. At that session it was also announced that Slide's leader Max Levchin is leaving the company. Levchin cofounded PayPal and is the current chairman of Yelp, an online provider of reviews of local restaurants, nightspots, and such.
"Max has decided to leave Slide and Google to pursue other opportunities, and we wish him the best," a Google spokesperson told All Things Digital. "Most of the team from Slide will remain at Google to work on other opportunities."
Although Slide's talent may be offered spots at Google, it remains to be seen how many of them will accept. Slide's head of product Jared Fliesler, All Things Digital reports, has already announced that he will join former Slide colleague Keith Rabois at Square, a mobile-payments platform. And more defections may follow. "While Google says that most Slide team members will stay at Google, I would not be surprised to see an exodus pretty quickly," writes MG Siegler for TechCrunch.
The Slide shutdown is confirmed in a posting at the company's website, although with no mention of Google. "We wanted to give you all advance notice that in the coming months, a number of Slide's products and applications will be retired," the posting says. "This includes Slide's products such as Slideshow and SuperPoke! Pets, as well as more recent products such as Photovine, Video Inbox and Pool Party."
One product that won't be discontinued is Prizes.com, because it's being developed by Slide's Chinese team, according to TechCrunch's Siegler.
"We created products with the goal of providing a fun way for people to connect, communicate and share," the Slide post continues. "While we are incredibly grateful to our users and for all of the wonderful feedback over the years, many of these products are no longer as active or haven't caught on as we originally hoped."
The company also says it will help its users move their content to other locations, such as to accounts set up with Google's Picasa photo-sharing service.
TechCrunch's Siegler is declaring Slide a casualty in Google CEO Larry Page's campaign to slash fat from the company. Since its purchase, Slide never fully integrated into Google, he notes. "Slide had been running as a completely autonomous unit broken down into smaller teams within Google," he writes. "For a while, that seemed like a good strategy that may keep Google nimble. Now it just looks kind of silly." What's more, some of its projects appear to compete with Google+.
For an ambitious outfit like Slide, having a spike driven through its heart by Google must be a crushing disappointment. "As we look at the future of social entertainment, Slide's vision is to build communities that fuel the creation and distribution of virtual goods — a market that is forecasted to hit at least $1.6 billion in the U.S. this year," says the mission statement. That vision will now remain unrealized.
Follow freelance technology writer John P. Mello Jr. and Today@PCWorld on Twitter.