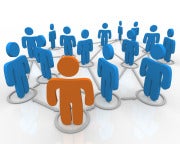 Nearly two-thirds of online adults in the U.S. use social networking sites, and they're generally pleased with the experience, according to a new survey by the Pew Internet & American Life Project. And perhaps more telling of just how pervasive Facebook, Twitter, LinkedIn, Google+ (and, OK, Myspace too) have become in our day-to-day lives, half of all U.S. adults now use social networks.
This is the first time in Pew Internet surveys that 50 percent of all U.S. adults report using social sites.
Meet the Parents–Online
Sixty-five percent of adult Internet users are active on social nets, up from 61 percent a year ago. The biggest boom is among ages 50 to 64. On an average day, social networking usage among Baby Boomers grew an impressive 60-percent–rising to 32 percent from 20 percent.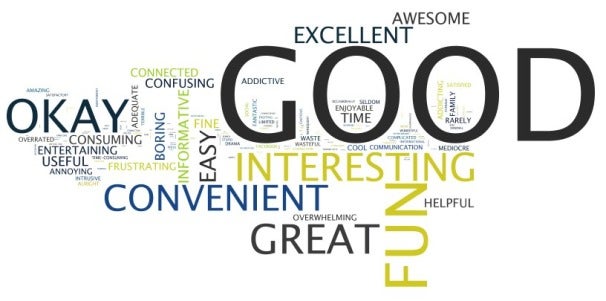 "The graying of social networking sites continues, but the oldest users are still far less likely to be making regular use of these tools," said Mary Madden, Senior Research Specialist and co-author of the report, in a statement.
"While seniors are testing the waters, many Baby Boomers are beginning to make a trip to the social media pool part of their daily routine," Madden added.
Meanwhile, the popularity of social networks among young adult Internet users (under 30) is essentially unchanged over the past year: 61 percent of online Americans in that age group use social nets on a typical day, up from 60 percent.
A Good Thing
A separate Pew survey question asked online adults for one word to describe their experiences with social networking sites. "Good" was the most popular reply, as shown below in Pew's word cloud.
(image: Pew image.jpg)
As you can see, user responses to social networking site were far more favorable than negative. You really have to look hard to find "wasteful," "annoying," and "intrusive." Then again, "okay"–hardly a ringing endorse of the social network experience–was a popular response as well.
The Pew Internet poll was conducted on landline and cell phones between April 26 and May 22, 2011 among 2,277 adults (age 18 and older).
Contact Jeff Bertolucci via Twitter (@jbertolucci) or at jbertolucci.blogspot.com.