At a Glance
Expert's Rating
Pros
Real-time sharing and collaboration
Tight integration with Box.net
Most cost-effective of the three big online suites
Cons
Performance lacking on iOS and non-Chrome browsers
Poor file fidelity with Microsoft Office files
Our Verdict
Google Apps has a comprehensive suite of tools, and powerful real-time sharing and collaboration features. But it doesn't work well with Microsoft Office file formats–a huge handicap for a productivity suite.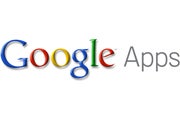 Google Apps is firmly established as the primary competitor to Microsoft Office–both the desktop software and the Office 365 online productivity suite. Without question, Google Apps offers a very capable collection of tools, but unless your world revolves around Google, it might not be the right productivity suite for you.
Office Apps
In comparison with the competition, Google Apps' plain menu bars and features seem austere. Users who prefer the old-school text-based menu bar may appreciate the interface, but Google Apps is more limited than rivals in formatting and in functionality. For instance, Google Apps has fewer font choices than Office 365 does, and Microsoft's online fonts better align to their desktop counterparts.
Google's spreadsheet app is the most lacking. As with other Web-based suites, the spreadsheet is sufficient for basic needs, but it omits many of the more advanced features that spreadsheet gurus–particularly those used to the features and functionality of Microsoft Excel–require.
Compatibility
Since most businesses rely on Microsoft Office as their primary desktop productivity suite, the value of a rival platform such as Google Apps hinges on how compatible it is with Microsoft Office formatting conventions and file types.
In document fidelity–maintaining formatting consistency from a Microsoft Office program to a cloud-based equivalent and back again (or vice versa)–no current online productivity platform is perfect.
Google has gone to great lengths to improve fidelity with Microsoft Office, but it hasn't gone far enough. Google Apps can capably open and work with Microsoft Office file formats, but many features– such as tables of contents, footnotes, or inserted images–end up being reformatted in Google terms, and remain that way when you revert to the native Microsoft Office software.
Sharing and Collaboration
Google Apps, like Zoho Docs, provides strong collaboration from within the apps themselves, besting what Microsoft offers in Office 365. Google Apps allows real-time editing with multiple users simultaneously. And you can share Google Apps files outside of the Google Apps account (though only with users who have Google accounts).
It's a close call between Google and Zoho when it comes to file sharing and online collaboration, but Google wins out with a little more polish than the rival platform offers.
Files and Storage
Google Apps provides 1GB of data storage and allows up to 25GB of space for email, as well as file attachments of up to 25MB. On top of that, Google recently partnered with Box.net to integrate storage. Box.net offers 5GB of data storage for free, so the combination of the two delivers a possible 6GB of space.
In Google Apps you'll find no way to sync data for offline access, but you can use something like Box.net or Dropbox in lieu of a native option.
Pricing
Although Google offers free versions of its apps, you'll get more features and capabilities if you pay for the tools. Google Apps for Business costs $5 per user per month, or $50 per user per year (prices as of August 26, 2011). Among Google Apps, Office 365, and Zoho Docs, Google's package is the best value. The annual pricing of $50 per user per year makes it about a third less per user per year than Office 365, yet it boasts equivalent functionality sufficient for most small and medium organizations.
Conclusion
Google Apps is a cost-effective Web-based productivity suite. It has some issues in working with Microsoft Office file formats, but on basic documents, spreadsheets, and presentations, it delivers. The more Google services you use, and the more Google-centric your activities are, the better Google Apps will serve you. If you need to work with customers or partners who rely on Microsoft Office, however, Office 365 is a better choice overall.