Twitter messages are the subject of a legal case that raises the question of whether public postings on the social networking service can amount to stalking if they are deemed threatening to another person.

Is posting a public message on Twitter the same as speaking publicly from a soapbox, or is it a more direct form of communication, such as a letter or phone call?
A federal criminal case involving a man accused of tweeting thousands of vehement messages aimed at a Maryland-based Buddhist leader tests the question.
According to The New York Times, William Lawrence Cassidy is accused of online stalking because of 8000 Twitter and blog entries that he allegedly posted about Alyce Zeoli and her Buddhist group. The posts included messages such as "Do the world a favor and go kill yourself. P.S. Have a nice day," or "Ya like haiku? Here's one for ya. Long limb, sharp saw, hard drop."
Zeoli says because of the posts she feared for her life and has locked herself up at home for extended periods of time, even hiring armed guards at one point.
There are federal laws against cyberstalking and many states have enacted such laws as well. The question, however, is whether they apply to messages posted publicly on Twitter.
Free speech advocates are wary.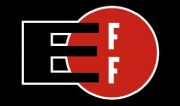 "While not all speech is protected by the First Amendment, the idea that the courts must police every inflammatory word spoken online not only chills freedom of speech but is unsupported by decades of First Amendment jurisprudence," writes the San Francisco-based Electronic Frontier Foundation, which wants the case dismissed.
Cassidy is now in jail in Maryland awaiting trial.