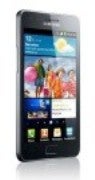 Samsung's Android-based Galaxy S II smartphone and Galaxy Tab 8.9 slate have yet to make their U.S. debuts, but that hasn't stopped the company from announcing LTE versions of both devices.
The Korean electronics maker recently said it will show off the 4G S II and Tab 8.9 during the IFA Berlin trade show, which starts Friday. Pricing and U.S. availability have not been announced; however, Samsung has a press event scheduled Tuesday in New York, where it is widely expected to unveil the HSPA+ version of the Galaxy S II on AT&T, Sprint, and T-Mobile. The event was originally scheduled for Monday, but was moved forward one day due to Hurricane Irene.
Verizon Passed on Galaxy S II, 4G Coming?
Verizon recently said it will not carry the Galaxy S II, citing an extensive lineup of other Android devices. But in light of Samsung's LTE Galaxy S II announcement, some critics are now wondering if Verizon passed on the original S II to roll out the 4G LTE model instead. That is just pure speculation at this point, but Samsung may shed some lite on its LTE plans Tuesday.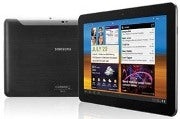 The LTE version of the Galaxy S II will get a few tweaks compared with the HSPA+ unit that PCWorld reviewed in May. The screen size gets a bump from 4.3 inches to 4.5 inches, and the dual-core processor jumps from 1.2GHz to 1.5GHz. The S II will still carry the 8-megapixel camera, have a Super AMOLED Plus display, measure 0.3 inch thick, and run Android 2.3 (Gingerbread). Samsung said the LTE S II can also act as a Wi-Fi hub connecting up to eight devices at once.
The Galaxy Tab 8.9 specs remain pretty much the same as what Samsung announced in March. The Tab 8.98 has an 8.9-inch (diagonal) screen with 1280-by-800 resolution, Android 3.2 (Honeycomb), a 3-megapixel rear-facing camera with LED flash, and a 2-megapixel front-facing camera. The LTE device will also shed about half an ounce, dropping from 16.58 ounces in the original Wi-Fi-only version to 16.05 ounces.
Samsung said its LTE devices promise network speeds that are five times faster than HSPA+ and could let you download a movie in less than two minutes. Those speeds, however, are theoretical, and your mileage will vary depending on your carrier's network.
Connect with Ian Paul (@ianpaul) and Today@PCWorld on Twitter for the latest tech news and analysis.