Canonical's Ubuntu may frequently dominate the headlines in the Linux world, but the fact remains that it's just one of many popular desktop distributions of the free and open source operating system.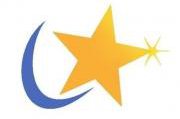 Not long ago I wrote about Linux Mint–which is currently the second most popular contender, according to DistroWatch–but another important player is Mandriva, which now holds the No. 10 spot on DistroWatch's list, just behind Puppy Linux.
Following the release of its second and final beta version back in April, a major new release of Mandriva just debuted on Sunday. Dubbed "Hydrogen," Mandriva 2011 is now available for download from the project's website.
If you're looking for an alternative to the restrictive Mac vs. Windows world, here are five reasons this latest free Mandriva release is worth checking out.
1. The KDE Plasma Desktop
Whereas Mandriva used to include multiple desktop environments and window managers–including GNOME and Xfce–the project has now decided to focus fully on the KDE Plasma Desktop as its sole officially supported desktop environment.
"This concentration of our efforts allowed us to make Mandriva Desktop the best KDE-based distro in the free software industry," the software's developers explain.
As I've noted before, KDE is a very popular and attractive desktop option, and many people prefer it over any other. Those who really want to use Mandriva with something else, however, will still be able to do so via unofficial packages or distributions prepared by community members.
2. A New Graphics Theme
Mandriva's old "Galaxy" theme has now been replaced with ROSA, an attractive alternative in which blue figures prominently. Included in ROSA are themes for each component of the distro as well as an original icon pack and some new wallpapers.

3. Flexible and Friendly
Mandriva 2011's new "SimpleWelcome" kickoff screen is designed to be simpler and more welcoming for newcomers to the software while its TimeFrame utility lets you find files by date, without having to remember where you saved them.
The StackFolder applet offers quick access to frequently used folders, while the RocketBar brings new flexibility to the standard KDE panel. MandrivaSync, meanwhile, is Mandriva's cloud service, much like Ubuntu One; users get 2GB of storage for free.
4. An Awesome Arsenal
Packed into Mandriva 2011 is much of the software you're likely to need. Besides the KDE display manager, KDM, there's the Dolphin file manager, the business-ready LibreOffice 3.4.2 productivity suite, the Choqok microblogging client, and Mozilla's Firefox 5.0.1 browser and Thunderbird 5.0 email software.
Shotwell has replaced the DigiKam photo manager, and there's PiTiVi for video editing and Clementine for music. The brand-new Mandriva Package Manager destined for eventual inclusion, meanwhile, is now available from the repository for testing purposes.
Under the hood, Mandriva 2011 comes with Linux kernel 2.6.38, Systemd, RPM5 and X.Org 7.6 with X.Org X Server 1.10.3. New drivers for Intel, Nvidia and AMD/ATI graphic chipsets promise to improve performance and stability.
5. Free and Easy
Starting with Mandriva 2011, a new installer lets you install the free operating system on your computer directly from live mode. The installation process has also been completely revised and simplified while still being able to accommodate different variants and system configurations, the project's developers say.
Mandriva Desktop 2011 will be supported for 1.5 years. Based on this release, a Long Term Support (LTS) version offering three full years of support will debut by year's end.
Particularly given all the controversy surrounding Ubuntu 11.04 "Natty Narwhal" and its Unity desktop–not to mention the equally controversial GNOME 3–Mandriva 2011 could provide a nice alternative. I really like the look of its KDE desktop, too. Best of all, of course, is that this is Linux: free and easy to test out, highly secure, and yours to customize to your heart's content.