If you notice faster delivery of Web content today, consider yourself more than just lucky. In fact, you may well be a beneficiary of the Global Internet Speedup, a new, Google-backed effort to speed up the Web around the world.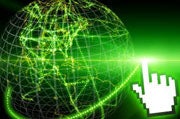 The Global Internet Speedup was announced on Tuesday by OpenDNS–a key provider of domain name system (DNS) and Internet security services–along with Google and other leading content delivery networks (CDNs). Basically, it aims to make the Web faster for many users by more intelligently routing page requests to local servers.
"We're very excited to team with Google and the world's leading CDNs on such a significant improvement to the speed of the Internet," said OpenDNS CEO David Ulevitch. "The initiative we've partnered on is based on open standards that any other network can adopt, making this technology available to anyone. We're stoked to be delivering speed improvements to our more than 30 million users and thousands of enterprise businesses."
Smarter Routing Decisions
Typically, content delivery networks and other large Internet services direct Web surfers' requests to a server based on the location of the user's DNS server rather than the user's own location. What that means is that if you don't live near your DNS server, you probably have to wait while your Web requests are sent to a location near your DNS server, even if that's overseas and even if there are more local servers nearby.
That, in turn, can mean slower Web page load times and decreased Internet performance–particularly annoying if you're trying to watch video, for example.
Through the joint Global Internet Speedup project, however, content delivery networks can now make more intelligent routing decisions based on the user's location rather than that of his or her DNS server. So, regardless of where Internet users are located around the world, they can be automatically connected to the nearest or most optimal CDN server for faster results.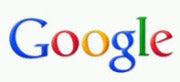 An Open Standard
Specifically, if you're using OpenDNS or Google Public DNS and visiting a website or using a service provided by one of the participating networks or CDNs in the Global Internet Speedup, then a truncated version of your IP address will be added into the DNS request.
The Internet service or CDN will then use this truncated IP address to make a more informed decision in how it responds so that you can be connected to the most optimal server–one that's nearby, mostly, rather than halfway around the world. The result, for users, should be "a better Internet experience with lower latency and faster speeds," in the project's own words.
An open standard called "edns-client-subnet" based on this new mechanism has been proposed to the Internet Engineering Task Force (IETF). In the meantime, it can be integrated into any company's own platform.
So far, Google, Bitgravity, CDNetworks, DNS.com and Edgecast have deployed the improvement into their servers, with more adoptions planned for the coming year. This may be a good time to ask your own providers to jump on board–or get your own business involved. A mailing list has even been set up for just that purpose.