Will Apple fail or succeed without its cofounder Steve Jobs running the company? That's the big question the tech world is asking after the man named Fortune's CEO of the decade resigned as CEO. It's not clear why Jobs is stepping down now, but most critics wonder whether his health problems played a role in the decision.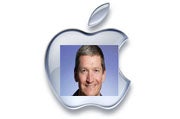 Apple's legacy now falls to newly appointed CEO Tim Cook, along with Apple's executive team that includes Jonathan Ive (industrial design), Scott Forstall (iOS software), Phil Schiller (marketing), Bob Mansfield (Mac hardware engineering) and others. Bets on how Apple's leadership team will do range from failure to success (but perhaps not "insanely great" success).
So what happens now? It's not as if Apple is suddenly going to stuff Blu-ray drives into its Macs and add Adobe Flash to its iOS devices — two technologies Jobs disapproved of. But neither is it a given that Apple will maintain its fast-paced growth that began under Jobs.
Follow the path
Apple still has a product strategy in place for at least the next two to three years, according to a number of reports. That means you'll still see a stream of Jobs-influenced products coming from Apple for the foreseeable future. Although Jobs won't be running the company as CEO, he is still the chairman of the board and plans on being involved in product decisions, according to The Wall Street Journal. In his resignation letter Jobs said, "I would like to serve … as chairman of the board, director and Apple employee." It's pretty clear that Jobs isn't going anywhere, at least for the immediate future.
Corporate culture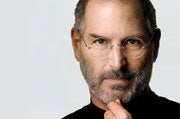 Apple has been preparing for Jobs' succession for some time with programs such as Apple University, where employees reportedly learn about the company's corporate culture, decision-making process and history. "Jobs has built [Apple] in his own image. … Apple University is an attempt to codify … the Steve Jobs-driven product and business philosophy that has shaped today's Apple," Macworld's Jason Snell recently said. Jobs' guiding principles served the company well so far and there's a good chance his business philosophy will help guide the company into the future as well.
Apple is not going to change
Tim Cook recently told Apple employees the company will continue on as before even without Jobs in the CEO's chair. "I want you to be confident that Apple is not going to change," Cook said in a letter to Apple employees that was first reported by Ars Technica.
Now, it's easy to scoff at Cook's statement and argue that Apple's success has always been tied to its willingness to change. But that's not what Cook meant as his following statements demonstrate, "I cherish and celebrate Apple's unique principles and values. Steve built a company and culture that is unlike any other in the world and we are going to stay true to that."
Cook doesn't want the company to become stagnant by religiously adhering to Jobs-era products or systems. Instead, the company plans on staying true to the corporate culture Jobs built. Those principles include simplicity and elegance in product design, and (hopefully) smart bets on future products and services that people want to use.
The committee
Some Apple watchers expect the company to be run by committee with senior vice presidents making product decisions and Cook running the business side. There's probably some truth to that. The problem, however, is that corporations run by committee can often become paralyzed by competing visions if its leaders aren't careful. Under Jobs, Apple had a reputation for being a cohesive team working toward a set of complementary goals, but that may change without Jobs' reportedly tight-fisted control of Apple.
"Without the visionary despot [Jobs], 'group think' takes over. Everyone's got their own agenda, and all these disparate visions tend to cancel each other out," Mike Elgan recently argued on Cult of Mac. Variations of Elgan's criticism are often lobbed at Microsoft — a company that is sometimes seen as a loose confederation of warring divisions (Office, Windows, etc.) rather than a unified whole. Can Apple avoid a similar fate?
Courage to be ruthless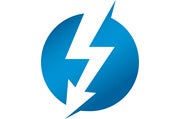 Jobs made several large bets for Apple over the years by investing in products that would dramatically change the consumer technology world, such as the original Mac, the iPod, iPhone and iPad. Jobs also wasn't afraid to adopt and dump technologies in an attempt to put what he saw as the best possible devices on the market. He refused to put Blu-ray drives in the Mac and Adobe Flash in iOS, even though most device and software makers favor both technologies. Apple was the first to adopt Intel's Thunderbolt I/O ports this year, despite a lack of peripheral devices to support the move. Apple's Thunderbolt bet may end up being the wrong choice; it's not clear yet how that technology will evolve.
Regardless of Thunderbolt's fate, the question is whether Apple's new leadership can maintain a ruthless commitment to the future as Jobs has by discarding outmoded technologies and being early to embrace new trends. That kind of boldness can only come from the CEO, even if future plans are set out by others. It takes courage and the willingness to gamble that you know what customers want from their electronic devices, especially if others in management and the board room disagree. Apple may be able to take those risks and keep shareholders happy as long as Jobs remains on the board. But when Jobs is no longer chairman, Apple's leadership will have to take those risks without his leadership or support. And that's when the company's real challenges begin.
Connect with Ian Paul (@ianpaul ) and Today@PCWorld on Twitter for the latest tech news and analysis.