Mozilla's new rapid release schedule for its Firefox browser has come under considerable fire in recent weeks, and over the weekend even more fuel was added to the conflagration.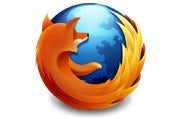 The criticism this time came from Tyler Downer, a former volunteer with the project who recently left after three years in frustration with what he sees as a "broken" triage process for finding and fixing bugs.
"Triage as we know it today is NOT ready to handle the Rapid Release process," Downer wrote in a blog post last Saturday.
Under the old model, through which a new major version was released once a year, "triage had a bit more time to go through a massive pile of bugs, to find regressions and issues, and there was a pretty good chance that most bugs would get caught, just because we had time on our side, and we could afford to miss a bug for 6 weeks, because we would most likely get around to it," he explained.
With the new, faster process, however, "triage was caught off guard," Downer asserted. "We currently have 2598 [unconfirmed] bugs in Firefox that haven't been touched in 150 days. That is almost 2600 bugs that have not been touched since Firefox 4 was released. And how many more bugs have been touched, but not really triaged or worked on? Every day this number grows."
'Awesome If Done Properly'
Downer did make a point of noting that he was not criticizing the rapid release process itself.
"I love the idea of rapid release," he wrote. "Rapid Release is going to be awesome if done properly. I have always been so frustrated by the continual late releases that hold back awesome new features from the web."
Downer also added in a Monday post that he does not think the situation is hopeless. "I have been in talks over the past few days, and I see a good possibility that Mozilla means business in improving triage," he added.
Still, when he left, it was "because of a general lack of interest in doing anything substantial to improve the Triage process," he said at the time.
Ongoing Controversy
Mozilla has also drawn criticism in recent months for an apparent disregard for business users of Firefox, as well as for discussing the possibility of changing the way version numbers are treated.
Mitchell Baker, chair of the nonprofit Mozilla Foundation, has even added her voice to the mix to defend the new rapid release schedule.
I'm still a big fan of Firefox and Mozilla, but it's becoming increasingly clear that problems like these are making things more difficult for the effort than they need to be. I hope they don't turn into a lasting distraction.