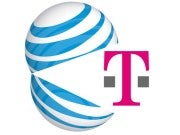 The U.S. Department of Justice today served a slap in the face to AT&T, suing to block the company from acquiring T-Mobile.
Even AT&T seems stunned by the decision. "We have met repeatedly with the Department of Justice, and there was no indication from the DOJ that this action was being contemplated," AT&T General Counsel Wayne Watts told Bloomberg in a statement.
Although the DOJ's complaint doesn't rule out an acquisition, it's a huge setback for AT&T. Even if the company can reconcile with the Justice Department, it'll still require approval from the Federal Communications Commission, whose chairman, Julius Genachowski, noted that there are "serious concerns about the impact of the proposed transaction on competition."
How did AT&T's $39 billion T-Mobile takeover fall out of favor with the government? Here's a rundown:
T-Mobile Customers Hated the Idea
As the Washington Post previously noted, the FCC fielded thousands of complaints from T-Mobile customers who did not want to be part of AT&T's empire. "Very few if any T-Mobile customers wake up in the morning wishing that their company could be absorbed and dismantled by another company," one customer, Heather Campbell, wrote to the FCC. Customers worried about potentially higher costs under AT&T and about losing the choice between two GSM networks. Some customers even tried to file their own lawsuit to block the acquisition.
T-Mobile Innovated, AT&T Followed
The Justice department, in a press release, notes how T-Mobile has claimed many industry "firsts," including the first Android phone, national Wi-Fi hotspot access, Blackberry wireless email and the first HSPA+ devices, which prompted AT&T to scramble on its own 4G plans. AT&T deserves credit for gambling on the iPhone, which turned out to be a revolutionary (and lucrative) product. But since then, the company hasn't done much to push wireless forward for consumers. AT&T's most notable industry "first" in recent years? The switch from unlimited to tiered data plans.
AT&T Blunder, Part 1
AT&T positioned the acquisition as the only way to deliver high-speed LTE wireless to 97 percent of the U.S. population, compared to 80 percent without the merger. However, an accidentally leaked document showed that AT&T could expand LTE coverage on its own for $3.8 billion–far less than the $39 billion that the company wanted to spend on T-Mobile. The leak suggested that AT&T was willing to spend a premium on LTE coverage if it could eliminate a competitor at the same time.
AT&T Blunder, Part 2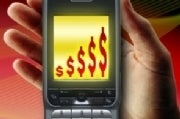 You'd think that AT&T would avoid unsavory price changes while the T-Mobile acquisition is under consideration, but earlier this month, AT&T killed its last remaining mid-tier text messaging plan, forcing new subscribers into $20 unlimited texting plans or a pay-per-text rate of 20 cents per message. Obviously, the move was meant to squeeze more money out of customers as they move to data-based alternatives like Facebook, Twitter, and Apple's upcoming iMessage, but that's not the best message to send to government regulators.
Simply Put, T-Mobile Is Cheaper
Speaking of text messages, T-Mobile smartphone users get unlimited messaging for the same price as AT&T's basic pay-per-text smartphone plan. T-Mobile also recently started offering a discount for users who bring their own phones or buy full-price handsets. And while AT&T charges $10 per GB for data overages, T-Mobile slows users down so they won't get hit with bill shock. (Customers can also upgrade to larger data packages, which AT&T doesn't offer.)
No wonder Deputy Attorney General James M. Cole said the acquisition would result in "tens of millions of consumers all across the United States facing higher prices, fewer choices, and lower quality products for mobile wireless services."
Follow Jared on Facebook, Twitter or Google+ for even more tech news and commentary.